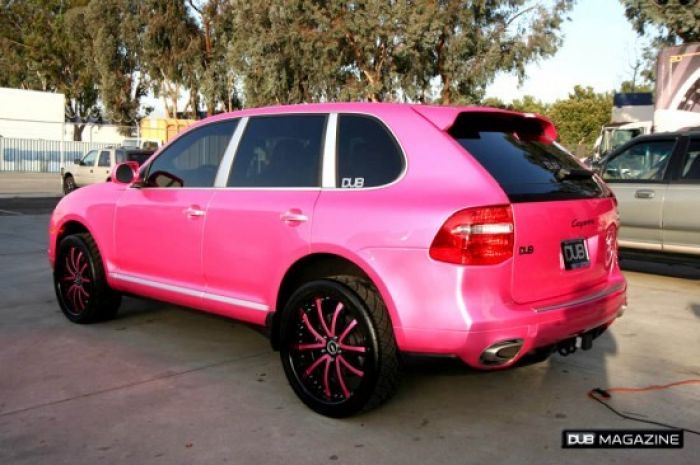 We'd all love to have the life of the rich and famous. Being a celebrity certainly has its perks; designer clothing, lavish holidays and top of the range sports cars, to name but a few. And what's the point in having all of these luxuries if you don't have anyone to share them with? The Press People take a look at some of the most extravagant and expensive gifts bought by celebrities…
New American Idol judge Mariah Carey is lucky that she has a husband who can meet up to her diva expectations. Nick Cannon certainly had his work cut out when he had to think of a present for the superstar's 40th birthday. However, he certainly impressed with his gift. Cannon bought his wife a Porsche Cayenne – but not any old Porsche Cayenne. This one is one of a kind. It is painted in the shade of Mariah Carey pink. That's right; this celebrity even has her own colour!
On the subject of driving in style, Courteney Cox bought best friend Jennifer Aniston the most chic and adorable present we've ever heard of for her 39th birthday – a Chanel bicycle! We're just gutted we haven't caught snaps of Jennifer riding down the street on her designer bike.
Now, be prepared because we're about to go from the extravagant to the damn right crazy. Angelina Jolie spent £12K on Brad Pitt for Valentine's Day. And guess what she spent all of that money on? An olive tree! Yes, that's right – an olive tree worth 12 grand!
Right, back to a good kind of crazy… For Russell Brand's 35th birthday ex-wife Katy Perry took the comedian to outta space – literally. The pop star spent £125K on a ticket abroad the Virgin Galactic shuttle. Anyone would think that a present like that would be enough to make her a keeper for life!
To finish off we have to complete this article with one of the most generous and extravagant women on the planet; Oprah Winfrey. The chat host gave all of her staff tickets for a luxury 10-day Mediterranean cruise. Can we have a job please?
From the outrageous to the outstanding; with all that money in your back pocket what would you buy?