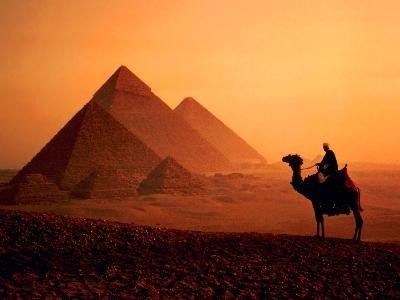 http://api.viglink.com/api/cli
Although itís not the end of the year just yet, frequent holidaymakers have been on the lookout for the cheapest flights, nicest hotels and the best deals they can find for a number of months. Some destinations have proven to be much more popular than others however, and jet-setters travelling on a budget have taken a shine to the latest all-inclusive packages. Although these types of packages sell well with families and groups of young holiday-makers, many of the best destinations in the world are sold self-catered. If you are lucky enough to find a dream destination with an all-inclusive package, weíre sure that you wonít be so lucky with the price.
Thousands of sites on the internet compile the best and most popular destinations to holiday all over the world, however many offer limited descriptions for these destinations, and what type of people would be most suited to them. If youíre booking a family holiday for your children, the last thing youíd want to do is travel to a resort with no entertainment or day-time activities. Thankfully, weíve done our research, and from the best beaches to the most exciting night life, take a look at our top 5 holiday destinations of 2012. All you have to do is make sure you compare travel money!
Azores
This chain of stunning volcanic islands 930 miles off the coast of Lisbon is one of the most talked about and most visited destinations of 2012. This autonomous region of Portugal hasnít been spared from the countryís economic woes, which means there are lots of savings to be made when booking all inclusive packages. Accommodation rates in Portugal have nose-dived since 2010, and if you book at the right time you could save up to 40 per cent on your hotel or apartment. Outdoor enthusiasts usually travel to Azores around October when the days are long and nights cool.
Egypt
Tourism accounts for 11 per cent of Egyptís economy, however due to the USA issuing a travel warning after spouts of sporadic unrest in the nation, operators and hoteliers have been cutting serious deals in order to encourage a tourism turnaround to this beautiful Arab nation. Summer in Egypt delivers temperatures up to 90 degrees, however the colder seasons offer light, breezy days and cool nights. From the Pyramids of Giza to the Coptic Museum, Egypt has some of the most historical attractions in the world.
San Diego
Home to some of the most picturesque coastlines in America, San Diego rarely receives more than 10 inches of rain per year, making it a perfect place to play golf. From Sea World to a Lego theme park, itís no wonder that this spectacular destination is one of Americaís top 10 most visited cities. However unlike neighbouring Los Angeles and San Francisco, holidaying prices to San Diego have stated relatively frozen since 2010, making it a great place to visit if youíre on a budget. Furthermore, hotel and apartment prices are expected to continue dropping right though the rest of 2012, so you wonít have to look far for the best deals!
This guest post has been contributed by Zoe, an experienced and enthusiastic blogger and freelance writer. She has written this post in collaboration with So Switch.