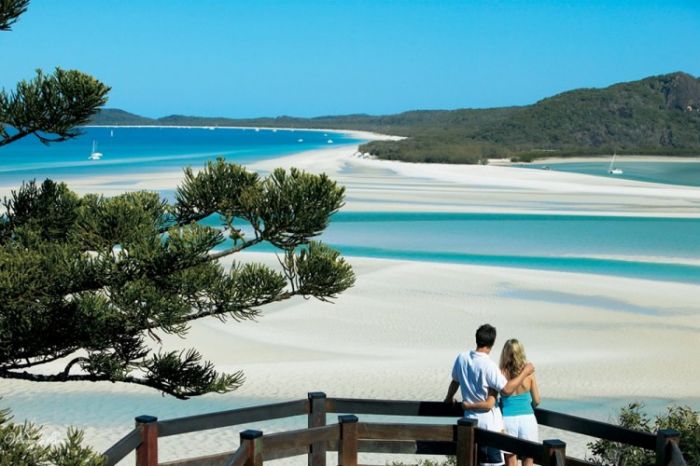 travel
Oftentimes when discussing a vacation home, some think of areas such as The Hampton's, but there are many other options. Some vacation hotspots have snow nearly year around and others have sunshine. Depending on the type of season you prefer, there is an area best suited for your vacation home.
Escape and Cool Off
When you live in an area that is hot such as California, it can be nice to cool down in an area with a colder climate. Areas such as Aspen Colorado can be a great option. Along with the beautiful scenery of the Aspen Mountains (and the cold temperatures), Aspen is known as a ski resort area. Beyond that, there is much more to experience in this beautiful town. This area has many different types of homes depending on your style. Some feature more of a cabin getaway, while others are very modern. There is a place for every type of person who enjoys a colder climate and beautiful scenery.
Heat Things Up a Bit
The beach is a great get away for those that find the cold unbearable. Luckily, there are many places that have great vacation spots. Places such as West Palm Beach, Myrtle Beach and Cape Cod are beautiful escapes for several months out of the year. If you would prefer the heat without the beach, there are several options as well. Phoenix, Arizona offers plenty of ways to stay entertained and warm without all of the sand and surfing.
Tips and Tricks
• If you commute to the vacation home on a regular basis, stock up the house to avoid carrying a lot of baggage with you when you travel. Bathroom toiletries, cleaning supplies, clothing and some types of food will make arriving at your vacation far less stressful.
• If you have valuables in your Florida home but spend the summer months up north you may want to utilize local self storage to keep things safe while you're away. Instead of laying awake at night thinking of your flat screen TV in your vacation home, you can simply enjoy knowing that your furniture and/or other items will be easily accessible as soon as the first snow comes.
• If you only go to your vacation home a few weeks out of the year, consider renting it to other vacationers the other portion of the time. It will make you the extra money you may need to truly enjoy the time you have there.
Vacation homes can be useful in many different ways. For some, it is a safe haven from everyday life. A chance to get away from usual and have a good time. As well as offering you a great investment for your future. Next time you go on a vacation and you love it, why not look for a perfect vacation home for you and your family.