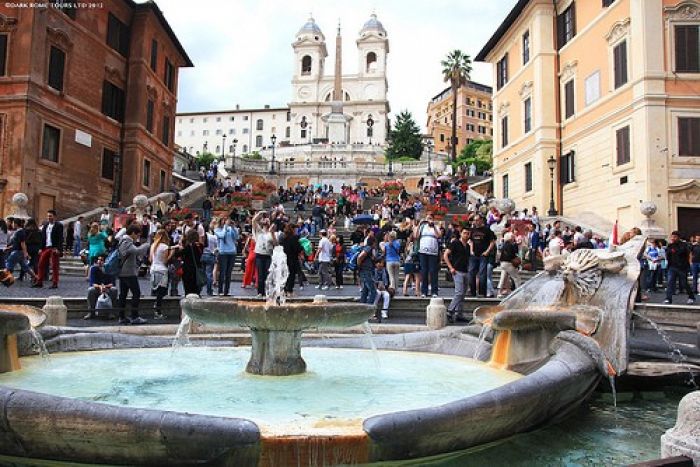 Dark Rome Tours
Visiting what is considered to be one of the most dangerous volcanoes in the world might not be the idea you had when you planned a relaxing vacation to Italy. However, an active volcano doesnít mean you canít still enjoy some relaxation. Mt. Vesuvius is only one of the amazing sights available in Pompeii, and it is located close enough that many tours of Rome will give you an inside look at the beauty held there. Here are some of the inviting sights you will see when taking a tour of Pompeii.
Mt. Vesuvius
Yes, itís still an active volcano but it is also one of the most beautiful sights in Italy. You can climb parts of it and get a breathtaking view of the Bay of Naples. If you arenít one for hiking, there are vehicle tours for a small price that will take you on a small drive up a piece of the mountain. Keep in mind that these vehicle tours canít go as in depth as a walking tour. While visiting this unique monument, explore the Naples Archaeological Museum where you will see artifacts and other treasures excavated from the ashes when the volcano covered Pompeii.
Historical Ruins
Pompeii and Mt. Vesuvius hold a countless amount of history. While there are thousands of historical sites within Italy, only Pompeii has preserved them so well. Due to the volcano eruption that once destroyed the city, you can now get a taste of ancient Rome from the uncoveringís. The death casts are a must see for any history enthusiast. This city holds many secrets of ancient Roman life that few get the chance to experience. If youíre looking to go back in time and see how the ancient Romans lived, Pompeii is the place for you.
Authentic Food
You wonít be eating like an ancient Roman when you visit Pompeii. There are options available for anyone, try visiting a local pizzeria and taking in the beautiful sights around you. If youíre not a fan of trying new foods, Pompeii has plenty of modern options. Of course, when in Italy you canít forget the wine. Youíll be able to enjoy some of the best wines in Italy when in Pompeii. Even though the sights are historical, the food is anything but.
Between the food, history, and amazing local attractions, Pompeii will be one of your favorite places you visit on your Italian vacation. Donít let the active volcano scare you- take advantage of the opportunity to see its beauty!