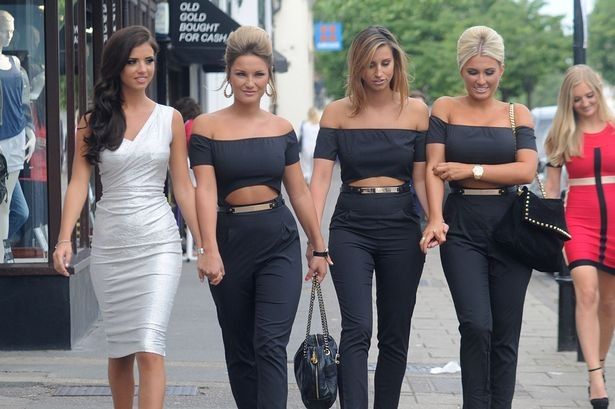 Image from Splash
What does it mean when three stars show up wearing the same mediocre dress? Probably that they all lack a decent fashion sense, but then again, this is TOWIE we're talking about and these ladies know their couture. So what was going on under the surface? And why those pants?
Half the cast of TOWIE own a boutique these days so you'd think there'd be enough party outfits to go around.
But when Sam Faiers and her sister Billie Faiers turned up for filming in a karaoke bar with best mate Ferne McCann they were all wearing the exact same black jumpsuit with a cut-out panel and a gold belt.
Or maybe they'd all planned on dressing as Sandy from Grease for the night?
Talking of Grease, John Travolta's been out with his daughter who looks EXACTLY like him .
But back to TOWIE. (Read More)