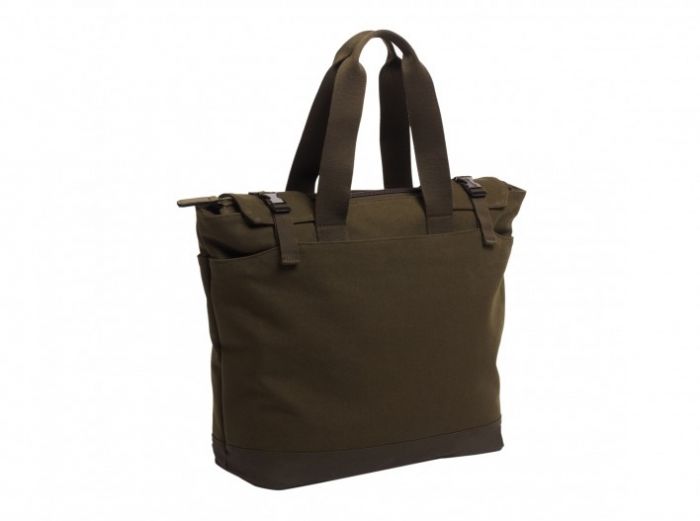 C6
If you're anything like us and are in the market for a stylish new laptop bag, we have just what you are looking for.
Meet the London-based design house C6 tote bag. Designed to be an everyday carryall that is not only functional but reliable, this sleek bag was created with your digital life in mind. We love its minimalistic silhouettes, clean lines, internal organizers and padded compartments that protect our laptop.
The outside is made of durable cotton canvas and comes in either black or olive (our favorite color). While your documents and laptop are protected inside, the secure opening flaps and metal push clips provide additional protection while you are on the go. There are additional zipped front (with internal organizer) and back pockets so you can put your passport, wallet, identification or other important paperwork here.
As for comfort? There is a strap that you can easily and comfortably sling over your shoulder when traveling. The tote is available in small, which fits iPads, Macbook Air and Pro up to 13 inches and large to accommodate iPads, Macbook Air and Pro up to 17 inches.
The tote ranges in price from $169 to $185 and is available at www.c6life.com.