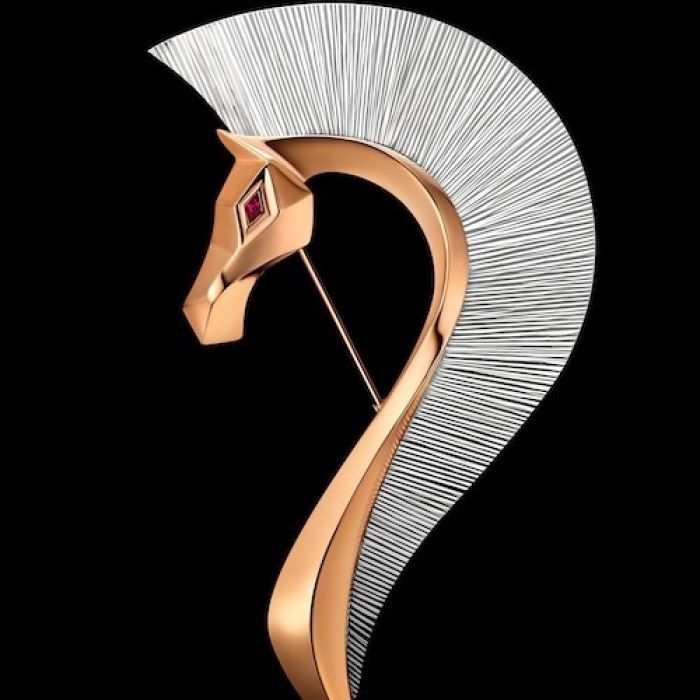 TTF
The Paris jewellery world is being shaken up these days by a new arrival at the 12 Rue de la Paix. The new next door neighbour of Cartier, Van Cleef & Arpels, Bulgari or Vacheron Constantin is no more than one of the biggest and most prominent high jewellery maison of China. TTF (for tomorrow, today, forever) has just confirmed its arrival in the prestigious avenue just one step ahead Place Vendôme. Franck Wu, the CEO created the brand in 2002 in Shenzhen a hustling and bustling City close to Hong Kong. The brand is not only a branding promise but a true manifesto of what Chinese jewellery craftmanship has to offer: creativity, excellence and futuristic designs inspired by history.
2014, the year of Horse, will be the year of the Franco-Chinese diplomatic Relationship celebration. To announce this arrival in France, 100 high jewellery masterpieces celebrating the Horse in Jewellery have been gathered at the Centre of Chinese Culture in Paris.
The new brand will have the best location to attract Chinese customers that are swarming around Paris looking for an amazing French shopping experience to buy their everlasting love wedding bands or exclusive timepieces.
TTF is the best example of the rising luxury brands in China that attracts all attention. Qeelin, the franco-chinese luxury jewellery brand has been purchased recently by Kering (Former PPR) to allow the French group to have a step in this increasing world where benefits are guaranteed.
Can this trend last? We can say that the best high jewellery maisons took time to reach such a high level of benefit and build such a strong history. TTF will probably be a brand to supply customers with branded jewellery. Time will tell if the trend will last or not ... a very competitive environment has already been set up in the heart of Parisian luxury world where the best diamonds are forever...
TTF
Manchettes by TTF
Paris
Rue de la Paix, the New parisian home of TTF
Paris
Rue de la Paix, the New parisian home of TTF