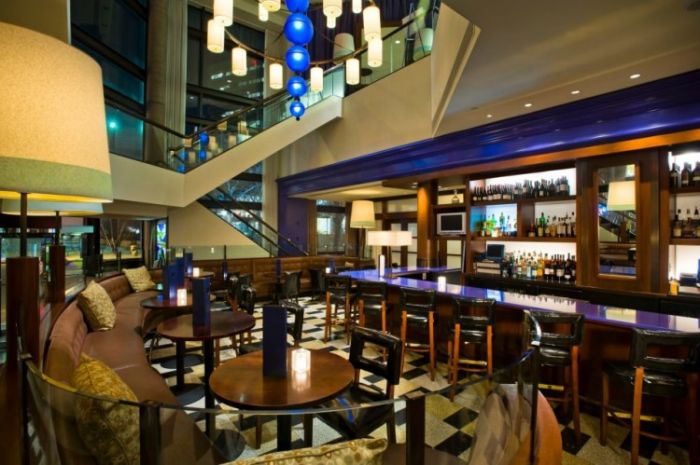 Photo Courtesy of Turner Fisheries
Hotel restaurants have come a long way in recent years. What was once best served for a quick drink has now emerged into full fledged dining destinations with upscale fare. True to form, Turner Fisheries has taken The Westin Copley Place to a new level of hotel dining focusing on sustainable seafood.
Jason Bautista has recently become Chef de Cuisine and has changed up the menu a variety of offerings like Prince Edward Island mussels with roasted garlic. Spanish chorizo, carved jerk chicken, grilled salmon quinoa with English peas and lime glaze.
We stopped by to check out their revamped lunch menu. Their "greenhouse" has windows opening to the street to provide a near al fresco dining experience overlooking bustling Dartmouth Street. Get started with a dozen Blue Point oysters beautifully presented on a platter of ice with fresh lemons and individual sides of mignonette and spicy cocktail sauce topped with horseradish. The jumbo shrimp cocktail was enormous and deliciously fresh also served with a fiery cocktail sauce.
For the main course, we sampled the lobster BLT, a thick sandwich layered with Maine lobster, double smoked bacon, Boston lettuce, slices of tomato and chunks of avocado. The broiled trout was the declared winner of the table, an enormous piece of fish served with creamed arugula and Mirin vinaigrette. Other lunch dishes include a cobb salad with lobster and crabmeat, a crab cake sandwich and fish and chips. Don't miss the Boston cream pie for dessert, a beautiful piece of pie with almonds and crème Anglaise.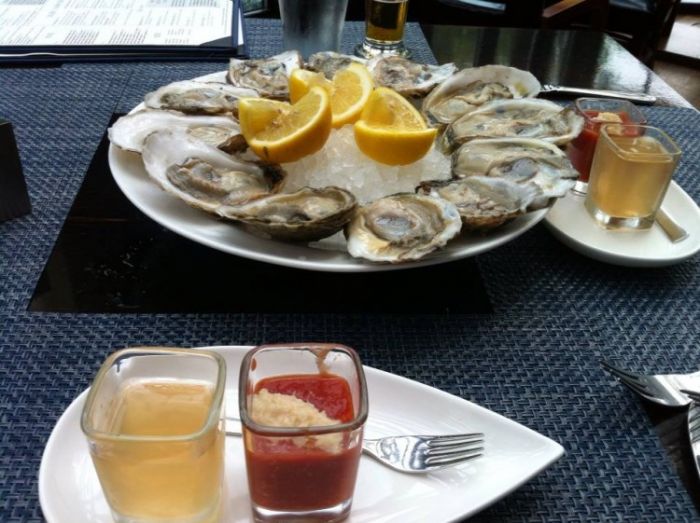 Photo Credit: Kellie Speed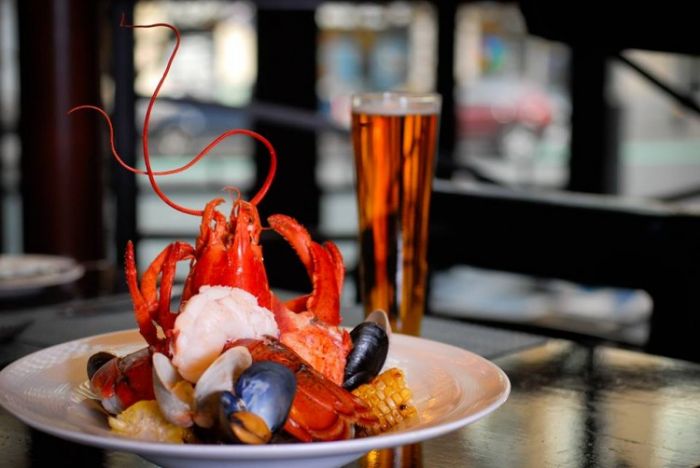 Photo Courtesy of Turner Fisheries