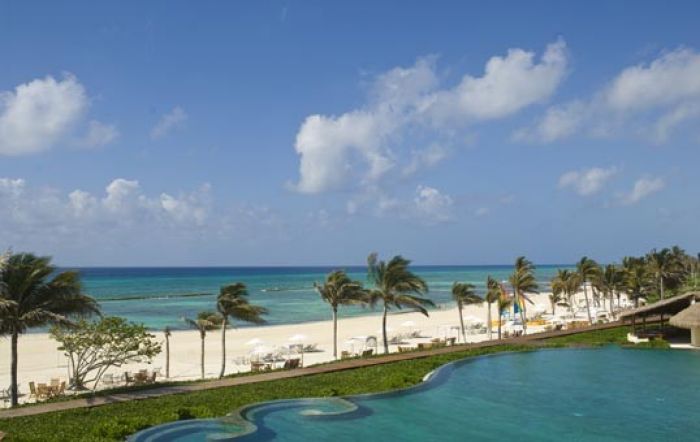 Velas Resorts
Many people associate Mexico with beautiful beaches, colorful places, and friendly people. But there is one industry that is growing in this country: luxury spas.
In the last years, luxury spas in Mexico have increased their presence all around the country, especially in the well-known resorts such as Riviera Maya, Puerto Vallarta, and Riviera Nayarit.
The traditional spa treatments have blended with the ancestral culture in Mexico and have created novel treatments that ultimately derive in a complete healing experience.
Having a spa vacation in Mexico is a perfect opportunity to restore and rejuvenate the body, mind, and spirit.
In Riviera Maya for example, the all-inclusive Grand Velas Riviera Maya resort offers a Zen-inspired, 75000 square foot refuge that is surrounded by the natural ecosystem of all the Riviera Maya. The treatments include unique techniques from the Mayan culture and of course, from other regions of the world. These treatments have been grouped together in a curative journey denominated seven journeys through ancient Mexico and around the world.
That is why Riviera Maya and Mexico offers an excellent opportunity to find true inner peace and to experience an extraordinary healing moment for all the people that are looking for a luxury spa destination.
Velas Resorts
Riviera Maya Ecosystem
Velas Resorts
Grand Velas Riviera Maya
Velas Resorts
Luxury Spa Grand Velas
Velas Resorts
Luxury Spa Mexico