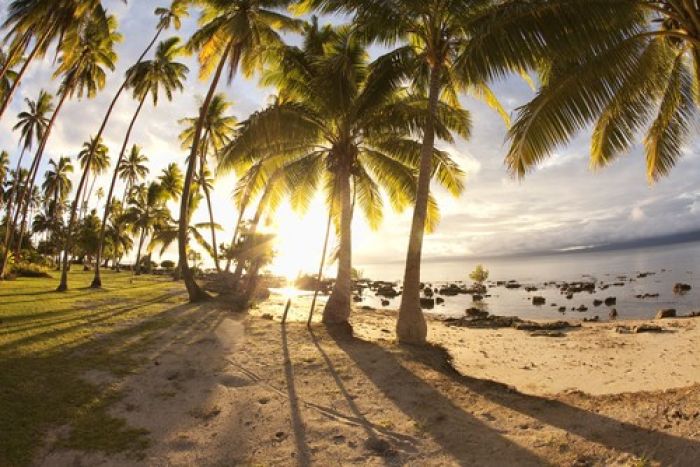 There are few things more romantic than holding your wedding in the location of your dreams. After all, it's your big day. Why not exchange vows at that destination you've always longed to visit? Whether you're planning on jetting to another continent or you'd like your destination to be with car's reach, the world is at your fingertips.
If you're the type of person with unique tastes, prefers sapphire rings to diamond, wants to include your dog in your wedding and would never consider a traditional wedding dress, then why shouldn't your location be quirky and fun!
5. Victoria, BC
If it's a fairy tale wedding you crave, look no further than Victoria. Picture ornate historic buildings with high domes, ivy-laden brick and a sophisticated European feel. On sunny days (and there are a lot of them), you'll spot majestic mountains everywhere you turn. In Victoria, also known as the "city of gardens," you'll be spoiled for choice in picking a picturesque locale. You can marry beneath a canopy in the greens and vibrant colors of the world famous Butchart Gardens, or amongst the exotic plants of Beacon Hill Park.
Or, hold your reception at one of many locations with a view of the water. Who knows? You might just sea a pod of whales swim by as you exchange vows.
4. Fiji
For soft sand beaches, lush green vegetation and impossibly blue water, there's no better destination than Fiji. Hold your reception right on the beach or at any number of fashionable resorts. Guests are greeted with traditional Fijian songs that will be sure to get you into relaxation mode. Activities abound, from island hopping to snorkeling and hiking. Or, grab a book, slip into a hammock and put up your feet. Fiji is the ultimate mix of beauty, relaxation and romance.
3. Aoraki Mt. Cook, NZ
New Zealand is known as the birthplace of more than one adventure sport. Why not embrace both the beauty and the thrill by exchanging vows on top of Aoraki Mt. Cook, New Zealand's highest mountain? There are wedding companies that specialize in helicoptering the lucky couple to the top, where you'll be surrounded by snow-capped peaks and sweeping views. And if that doesn't suit your fancy, ask to be re-routed to the Tasman Glacier for a wedding ceremony like no other. A perfect option for those who prefer their breath taken away.
Not to play into location stereotypes, but bonus points if you and your fiancé share matching wedding bands styled along the lines of Lord of the Rings, filmed in New Zealand.
2. Chateau Wedding in France
You've always dreamed of being royalty. Now you can marry like a true aristocrat. French chateaus are the height of elegance, and many offer complete wedding packages. Tie the knot in a marbled reception hall or by a fountain in a perfectly manicured garden. Treat your guests to a sumptuous French feast with locally produced, world-renowned wines. In France, ensconce your vows in old world style.
1. Isle of Capri, Italy
The Isle of Capri can be described only as achingly beautiful. Picture pristine white domes against a piercingly blue sea. Just a quick boat ride from Sorrento, Positano or Amalfi (all of which you'll want to visit as well), you'll feel like Roman gods and goddesses cavorting beneath the vines and exploring one of many intriguing rock formations. Exchange your vows on a cliff overlooking the sea or amongst the shimmering blue water in the famous Blue Grotto.
When you make your wedding a destination wedding, it's hard not live out your fantasies. In the world at large, beauty and elegance unite to make your wedding dreams come true.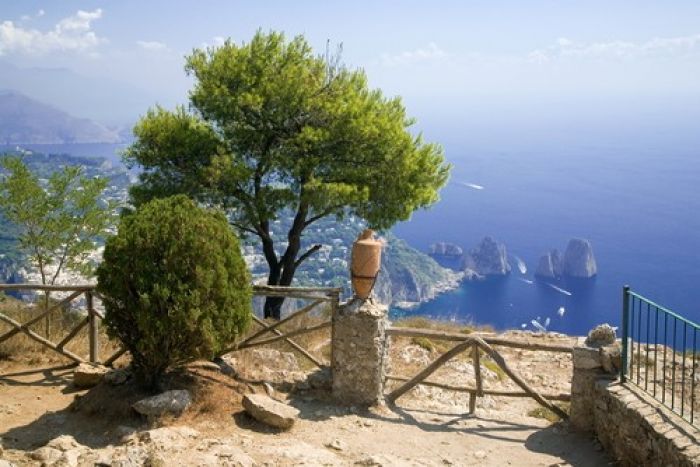 Italy