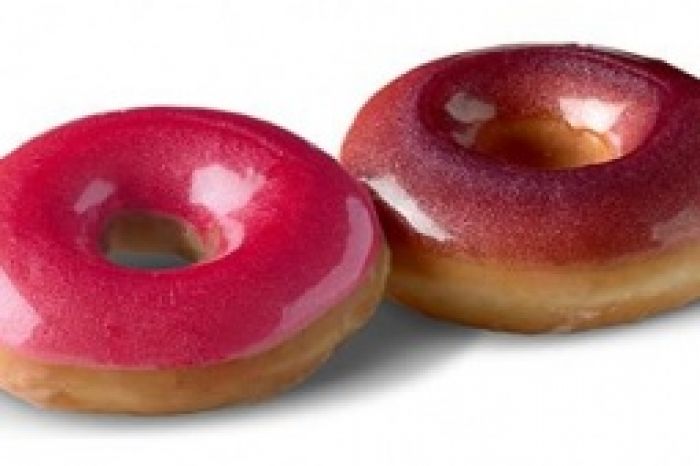 AdAge
While stick thin models still rule the runways, one fashion magazine is bucking the trend by teaming up with a donut company to promote London Fashion Week.
<br/><br/>
Glamour magazine and Krispy Kreme are teaming up in the U.K. on Glamour-branded donuts to be sold Tesco stores, Krispy Kreme locations and other food retailers. The donuts feature a strawberry or orange glaze and will be available from the end of August until October, just in time for London Fashion Week.
<br/><br/>
"The two brands have developed a bespoke treat creating a positive association between fashion and food," said a statement from the companies.
<br/><br/>
"Stylish and delicious treats to keep the Glamour team going in between shows is essential," Glamour editor Jo Elvin said in the statement. "Following extensive taste tests the Glamour Glaze is one of our must-have Fashion Week accessories!"
<br/><br/>
This isn't the first time Glamour has teamed up with Krispy Kreme: earlier this year Krispy Kreme created a donut with a shiny lip-gloss-inspired icing. Glamour has also bucked the trend of models that look like they don't eat when they featured a full-figured model in the nude in an issue earlier this year, much to the delight of "normal"-sized fashion lovers.
<br/><br/>
According to AdAge, a single Glamour donut will run the equivalent of $2.23 (converted from pounds), and you can get each of the orange and strawberry flavors in a classic assorted dozen box, which is a relative bargain at $15.63.
<br/><br/>
Donuts have never had the fashionable panache of champagne and caviar, but maybe Krispy Kreme will change that with the new donuts and ads in Glamour magazine.