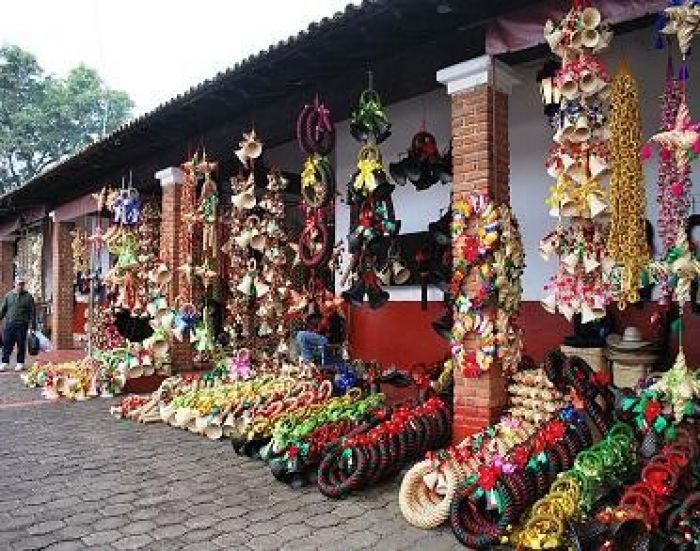 http://commons.wikimedia.org/w
Making Christmas crafts is a great way of keeping your kids entertained during the holidays. The crafts can be used for making decorations as well as some great gifts for the friends and family. Let the creative juices of your children flow and allow them to make what they want to create. All that you need to do is provide them with the materials and supplies they require and let them exercise their creativity.
Here is a list of some basic children's Christmas craft material that you can buy so that your children can work on their crafts without any hindrance.
Felt
Felt is one of the most popular materials that can be used to a make a variety of Christmas crafts and decorations. It can be used for anything, ranging from Christmas stockings to ornaments. One of the best things about using felt is that it is extremely inexpensive and is available in a wide array of colours. There is no limit to the amount of holiday fun your kids can have with felt as they can easily cut and use the fabric.
Beads
Beads are another great material that can help you kids to make beautiful and interesting Christmas crafts. Beads and other similar sparkly embellishments work as attractive decorating items and can be used to make beautiful stockings, door hangings, ornaments and a lot more. Little Christmas balls decorated with pretty beads are one of the most popular Christmas decorations. Even if your kids are using felt for making Christmas stockings, they can use little beads to add some extra embellishment. A felt stocking with bead embellishments filled with candy works as a great gift for children.
Glitter
Glitter is another great item that your kids can use to beautify their Christmas crafts. Again, it is ideal for making spectacular Christmas balls and other similar ornaments for decorating your Christmas tree. All you need to do is buy a simple glass ball and ask your child to roll them in glitter of various shades. This is one of the most fun activities that all kids seem to enjoy the most. If your kids are too young to handle glass on their own, you can find a variety of plastic balls and other kid-friendly ornaments at local craft stores.
Edible Crafts
Some of the most interesting and enjoyable Christmas craft materials are the ones that not only look great, but are also edible. One such incredible Christmas crafts that the kids can also enjoy is the gingerbread house. Whether you are making the house yourself or buying it from a store, you can ask your kids to decorate it will different varieties of edible garnishes, sprinkles and frosting. Another great idea for edible craft making is edible Christmas trees. To make this interesting Christmas tree, all that you need is a foam cone and an assortment of individually wrapped candies. Ask your kids to pin up the candies in any way they like on the trees, and later the entire family can enjoy this brilliant edible children's Christmas craft together.
Abbie is a freelancer writer and researcher. She likes to write blogs and articles for party ideas, decorations and crafts, including children's Christmas crafts.