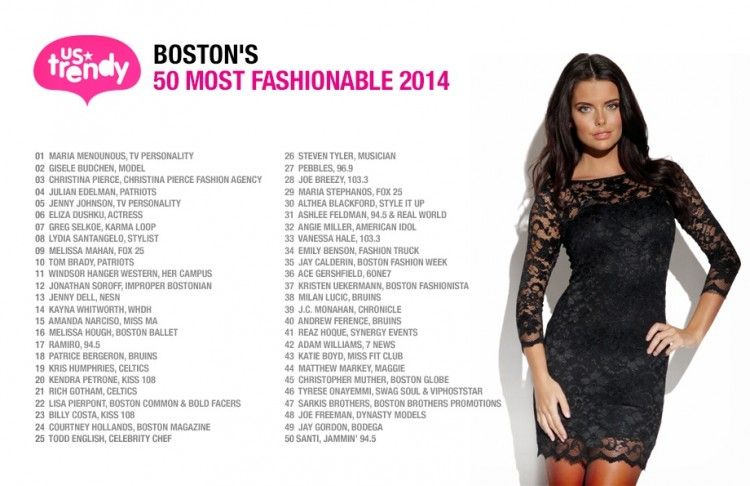 UsTrendy
Sam Sisakhti has become a household name in Boston's most fashionable crowd. The founder of UsTrendy created the online store to bring more than 18,000 designers from over 100 countries to shoppers' fingertips. We caught up with him recently after he released Boston's Most Fashionable People for 2014 to find out how he got his start, how he came up with the list and what he believes determines great style.
"I graduated from Brandeis five years ago and always wanted to start a company but I took a job in finance and was miserable so after four days, I quit," Sisakhti said. "I went to Vegas to clear my head and figure out the next step. When I was there, I met up with a friend who was in the fashion industry and I began to think of a way to bridge the gap between designers and consumers."
The UsTrendy site serves as a web platform for designers and boutique to display their own unique styles. Why did he stay in Boston and not move to a more fashion focused city like New York? "A lot of people thought I would fail because I wanted to stay in Boston," said the New England native. "The joke was I was the exception to the rule. Many people wondered if I could be successful in this industry in Boston. Style, to me, is not necessarily about how you dress but really more about how you carry yourself. I have seen a lot of people make a white T-shirt and jeans look great.
How does he describe Bostonians style to someone who has never been to the city? "Boston style has this stereotype of being a Red Sox hat and sweatpants but in actuality, it's hard to generalize," Sisakhti said. "In Cambridge, there are hipsters but if you go to the Financial District, it's more of a Wall Street style with suits. If you go out at night to places like Empire, the guys are dressed like they would be in LA."
What is his biggest challenge? "When I originally launched the site, there was so much ecommerce out there," he added. "I had to figure out how to differentiate myself. There are items on UsTrendy that make the site different. For example, we have products from Australia and the UK and it's great in terms of quality and price point. Every item has its own unique designer story so it's also a great way for shoppers to learn more about the designers."
Sam Sisakhti
UsTrendy