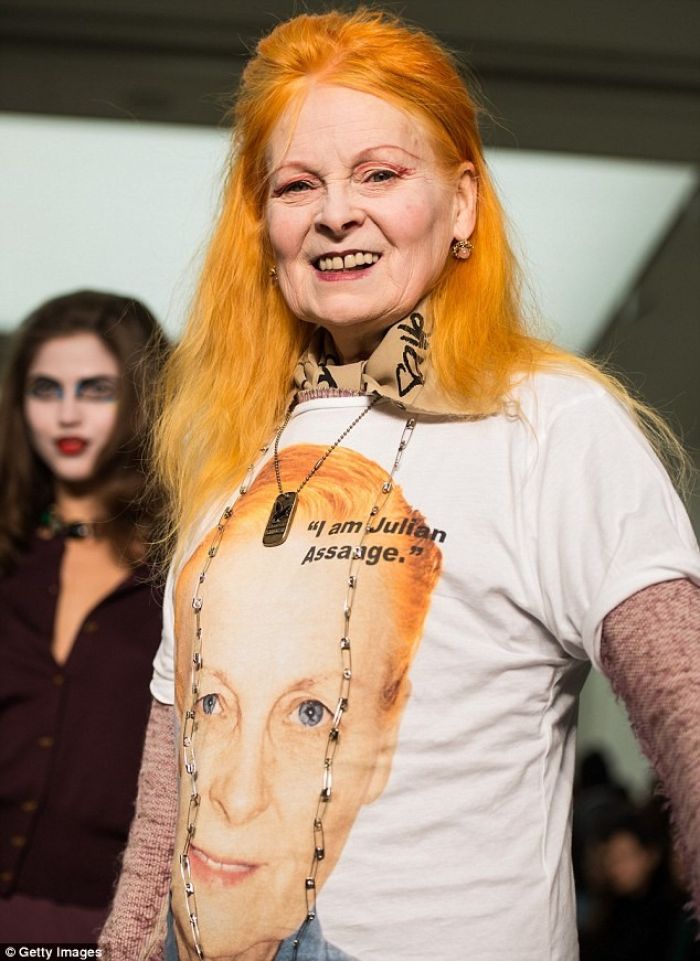 Getty Images
There has been a lot of criticism lately about Kate Middleton, but Vivienne Westwood's ranks up there with the worst (best?) of them. At least Westwood offers Middleton some suggestions on how to change what she sees as fashion missteps, but that doesn't change the harshness of the criticisms in the least.
Speaking ahead of her AW13 collection show at London Fashion Week today, Vivienne Westwood called on the Duchess of Cambridge to stop buying so many clothes and make more of an effort to be green.
The style icon, who showed a 'quality over quantity' collection of structured, wearable pieces, knows a thing or two about the subject - and she's not shy of sharing her opinions.
Before her London Fashion Week showcase at the Saatchi Gallery today, Dame Vivienne said that because Kate goes to so much effort to get an outfit that looks good, she should wear it more often. Read More