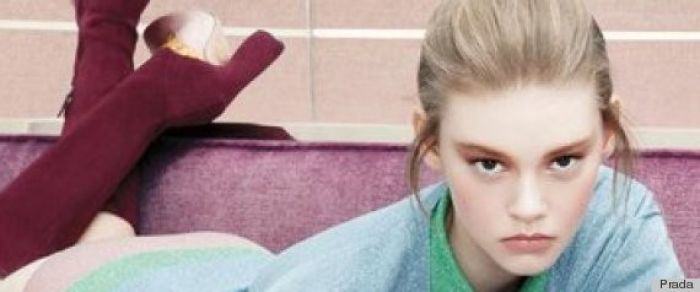 Prada
If you make your own rules one would think you would follow them. Previously Vogue launched the Health Initiative which promotes the enforcement of hiring healthy age and weight appropriate models for the glossy. Well it turns out they have violated this rule, twice actually.
The second and most recent occurrence concerns Vogue China which was discovered by Fashionista was using a 15-year old model. The young woman previously modeled for Marc Jacobs at the young age of 14. Some scoff at this initiative but others think it is a great way to help the impressionable minds of young girls and also the eating disorders that affect so many.
Read the full story on the Vogue discovery, apology and plans for the future on Huffington Post.