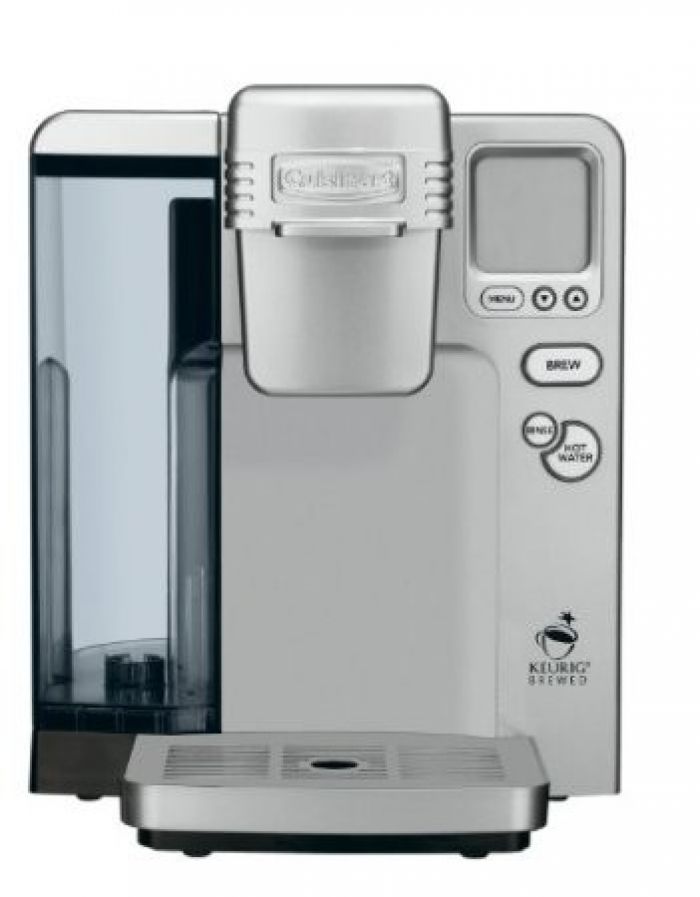 Cuisinart
Caffeine. It's the ingredient that everyone hates to love.
Can't live with it and can't live without it. Especially in the morning.
Instead of trekking to the closest coffeehouse to procure a strong cup of java, we have some good news for you.
Introducing Cuisinart's Single Serve Brewing System, a home beverage brewing unit that uses Keurig K-Cup coffees, teas and hot chocolates.
Here you can brew your favorite size cup of joe (choose up to five different settings, including an iced beverage option) at your own personalized adjustable temperature. If you can't find any flavor you like from the more than 200 K-Cup varieties available then brew your own using the reusable coffee filter.
We used the hot water setting to dispense water for a cup of soup, which was served up in less than one minute. The super quiet system has an extra large removable water reservoir that makes filling up simple and also eliminates the need for frequent refills from other smaller coffee makers.
One of the best features about this sleek silver unit is that it ensures every cup is brewed with top quality water by using a charcoal water filter that removes the odor and taste of chlorine and other impurities often found in water to create a fresh and delicious cup every time.
Be sure to set the programmable clock so you can wake up and have the system already heated up and ready for your first cup of much needed coffee.
For more information, visit www.cuisinart.com.