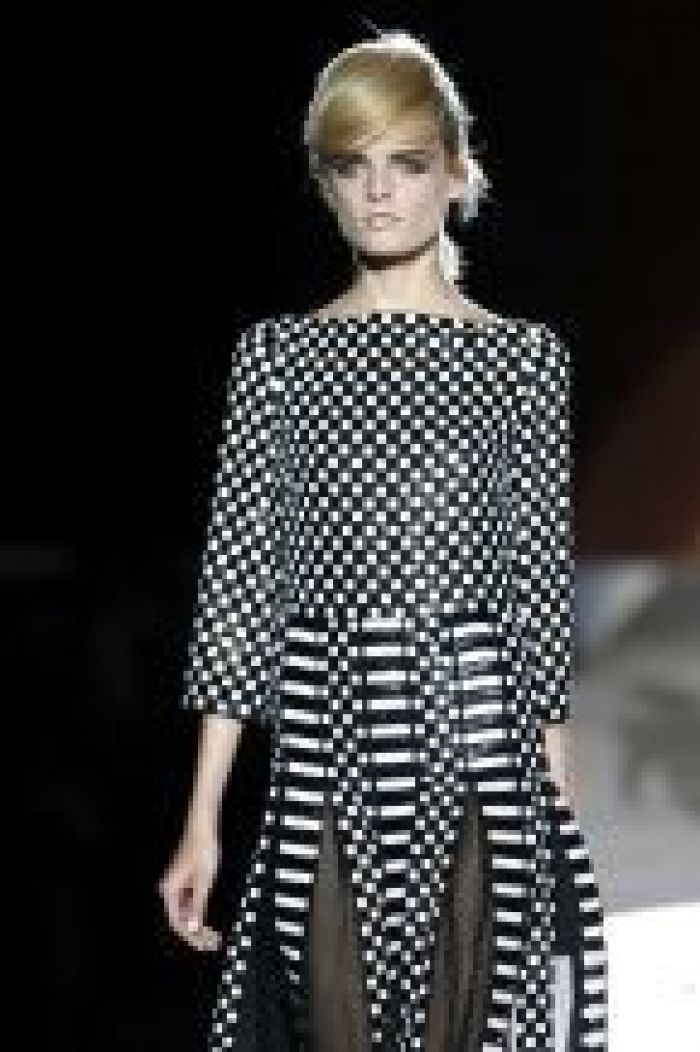 Marc Jacobs, Stringer/Getty
Seeing another incline in popularity more than two decades after his death, Andy Warhol's art styles and muse are being tapped by some of the best in contemporary fashion, beauty and art. For those of us who follow all things couture, Marc Jacobs' 2013 spring collection channeled Warholian inspirations by fashioning looks around Edie Sedgwick.
It's only fitting that the man who invented the concept of 15 minutes of fame is allowed as many 15 minute segments as he deserves. And pop culture these days is in a tight Warhol grip that began in September with the Metropolitan Museum of Art's "Regarding Warhol: Sixty Artists, Fifty Years." The exhibit, which looked at Warhol and artists who followed in his wake, was only the tip of the Andy iceberg. Here are some of the other Warholania in our local midst.
2 Mod About You: Warhol muse Edie Sedgwick inspired Marc Jacobs' mod spring 2013 collection, which featured Factory girls channeling '60s realness with midiskirts, abbreviated jackets and Op-Art sheaths all the while sporting heavy eyebrows, kohl-rimmed eyes and lots of mascara by Francois Nars. Read More