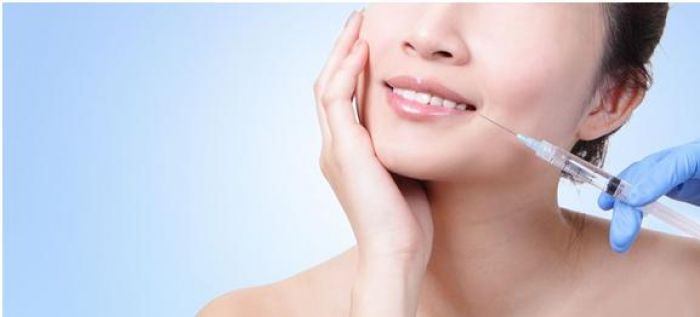 123rf.com
Did your wish list this year include a cosmetic procedure? Did someone you bought a gift for request Botox or another appearance-enhancing procedure? Recent economic reports showed a significant increase in the gifting of cosmetic procedures, specifically nose jobs, breast augmentations, and injectable fillers such as Botox.
While fluctuations in buyer shopping habits had some retailers scratching their heads and hoping for increased online sales, plastic surgeons nationwide began ramping up offers of something new: electronic gift cards for cosmetic procedures!
Whether you were the beneficiary of such a gift, the giver of the gift, or an interested onlooker wishing for the gift of Botox, the fact is gifting cosmetic procedures is officially a desirable practice. Not sure how to go about giving or getting the gift of Botox? The truth is, it isn't as difficult as you think.
Old Stigmas Are Just That – Old!
Not sure how wanting a cosmetic procedure will be publicly received? Stop worrying about it. These days, cosmetic procedures are so prolific, that they are discussed over dinner, while waiting in line for coffee, or even more so, not even mentioned simply because it literally isn't news anymore. If you have comfortably asked a potential gift giver to get you a gift certificate for a facial, a massage, or other beauty treatment, then a gift certificate for a Botox procedure is not unordinary.
Have You Been Dropping Hints?
One way to get the gift you want is to do the tried-and-true mentioning of the wanted procedure over and over. Givers of cosmetic procedures such as Botox often cite that the inspiration for the gift was hearing their friend, family member, or loved one lament the need for the procedure,but not act on it. If you're in the same boat, consider dropping hints by mentioning(frequently!) that you are very interested in a particular procedure, and you wish you had the opportunity to follow through with it.
If you are considering giving this gift to another, make sure that they feel similar about the procedure in general. For example, sisters will often gift a Botox treatment to another sister, at least in part to "share" the experience of Botox. This is a common and acceptable practice as long as the sister giving the gift is honest about the recipient's interests in having the procedure performed. If not, the giver may just find him or herself with an extra gift certificate and an unhappy sibling.
It Really Is That Easy!
It is relatively new for cosmetic procedures to be so commonplace that they are given freely through electronic gift cards.Yet, plastic surgeons are catching up, offering gift certificates and gift packages to support this growing trend. Some of them discuss selling many multiples of a particularprocedure as office gifts for entire staff groups or selling broader term gift certificates, so recipients can pick and choose their preferred procedure. Rising more than 20% in sales this year, the gift of Botox is well received by the gift recipient and is often a reflection of either expressed interest on the part of the giver or the recipient.
In the long run, it really doesn't matter who requested the procedure or which procedure was gifted, as long as both the giver and recipient were happy with the gift. While it isn't typically advisable to give the gift of plastic surgery as a complete surprise (some may read between the proverbial lines on this one),it may very well be commonplace to do so very soon. Until it is as benign as giving a manicure gift certificate, just make sure both the recipient and the giver are happy and comfortable with the gift of Botox.
About the Author:
Justin Yovino, M.D., FACS of Ideal Face and Body is a Beverly Hills Board Certified Plastic Surgeon with a special interest in cosmetic surgery and extensive training in the most advanced surgical techniques. Dr. Yovino is very experienced in aesthetic, reconstructive, and hand surgery. Dr. Yovino is board certified by the American Board of Surgery, a Fellow of the American College of Surgeons, a Certified Diplomate of the American Board of Plastic Surgery, a member of American Society of Plastic Surgeons, and is well respected by his peers in the medical community.