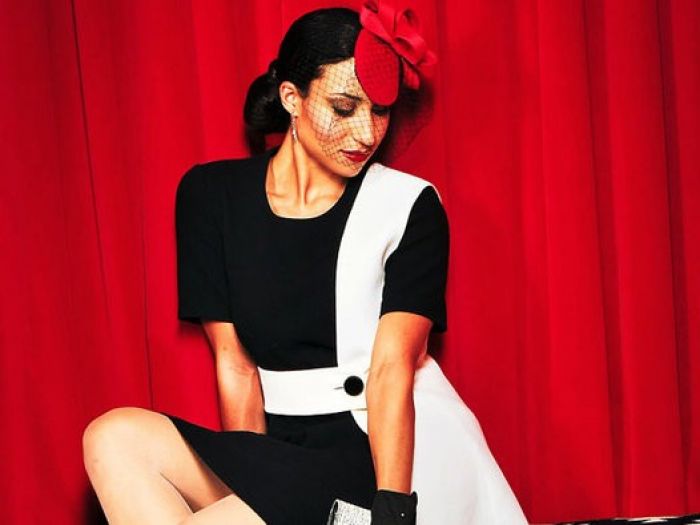 Michael Wirtz/Philly.com
We often hear about the benefits of adding a splash of color to an already killer outfit to make the whole ensemble look significantly more interesting, but what never seems to get mentioned is throwing splashes of white around. If the white is bold enough, an entire outfit can have a great effect on a dark style, adding a sense of brightness and friendliness to what may have been off putting or downright dull.
Winter white is chic in a wool crepe pantsuit and totally cozy as a furry vest under the mistletoe.
It dazzles as a platinum gown, and when white shows up as a stripe on black satin tuxedo pants, it's a pleasant surprise.
There are so many ways to wow wearing winter white. It's bright. It's bold. And it allows you to break some rules - that Labor Day deadline myth just won't go away - while still appearing angelic.
"White sizzles when people realize they don't have to be so precious about it," said Alina Alter, owner of Aoki, an off-the-beaten- path Rittenhouse Square boutique. "White embraces the beauty of winter." Read More