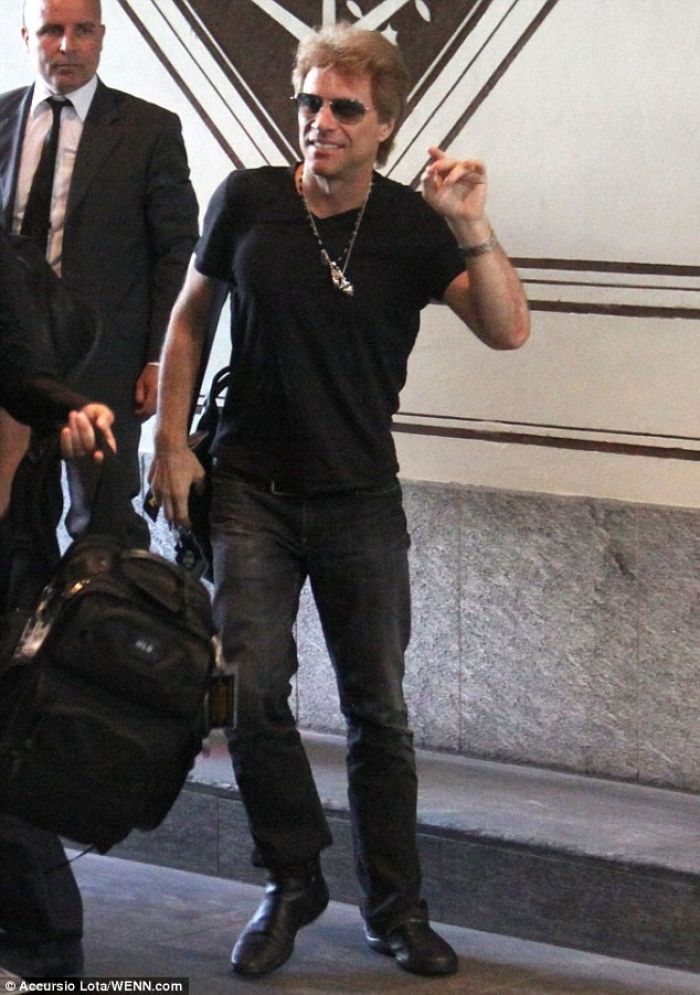 Accursio Lota/WENN.com
Sometimes it's that effortless air of masculinity that will will make or break an ensemble, but that's a talent that plenty of today's boys need to learn if they ever want to dress to impress. It's not gimmicky skinny-pants or garishly loud colors that will keep a lady's eyes in all the right places; men's fashion is old school for a reason. Simple tones, a pair of jeans and comfortable but tight shirt are all it takes to achieve miracles.

Bon Jovi is in the midst of his band's Because We Can tour.
The 51-year-old founder and frontman was in great spirits as he landed in Milan, Italy with his entourage on Friday.
With Bon Jovi scheduled to perform at San Siro Stadium on Saturday, Jon had some time to unwind as he headed to his suite at The Four Seasons Hotel.

The Keep The Faith rocker was in fine form too, sporting muscular biceps in a skintight black T-shirt that was accessorised with a masculine medallion. (Read More)