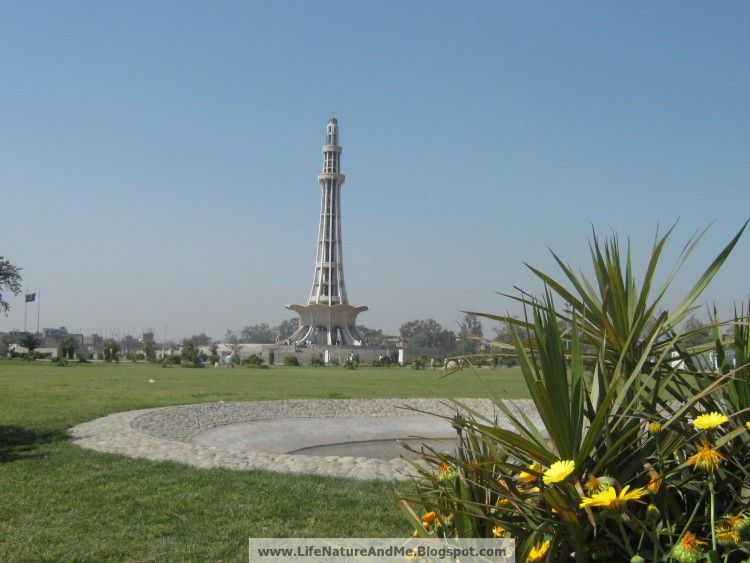 thevoiceofnature.wordpress.com
Lahore, the city of Mughal magnificence with remarkable historic buildings and eye-catching lush green gardens, truly deserves to be called as the 'Heart of Pakistan'. Whether you are a historian, nature lover or fond of Mughal Architecture, Lahore is a heaven for you. Though it is not the capital city of Pakistan but it can truly win hearts being its cultural, intellectual and arty hub. You may find that Lahore has burgeoned into a bustling metropolis with social happenings but it also has a defiantly serene side that you can discover upon visiting.
Once you have picked Lahore as your next outing destination, your next question must be what to do there, where to live and especially, what to eat? Let's find out answers to all of these questions in the following post.
What to do in Lahore?
Other than investment in Lahore real estate, there are several things that can grab your interest as a tourist in Lahore. The Walled City of Lahore is one of the oldest cities in the world and has numerous options for sightseeing such as The Lahore Fort, The tomb of Sikh ruler Ranjit Singh, The Badshahi Mosque, Minar-e-Pakistan and Wazir Khan Mosque. Lahore Fort is a masterpiece of the Mughals and it is also declared as the world heritage site by UNESCO. Badshahi Mosque, built by the Mughal emperor, was the largest mosque in the world for long. In short, the Walled City of Lahore is full of shrines and notable palaces. In the Mughal era, the old city was guarded by a 9 metre high brick wall and had a rampart around it. A circular road around the wall was used to access the city through thirteen Lahore Gates. Some of the gates are still preserved and you can visit all of them during your trip.
Other than that there are certain other things that can evoke your interest such as Lahore Museum, Lahore Art Gallery and Lahore Zoo. Lahore is also famous for its gardens that are lush green since Mughal era such as Shalimar Gardens. Other noteworthy parks and gardens in the city are Race Course Park, Gulshan-e-Iqbal Park, Sozo Water Park, HiranMinar and Chhanga Manga.
Eateries in Lahore
Lahoris are known worldwide for their unique taste and love for eating. Lahore boasts a number of traditional and modern restaurants, exotic eateries, cafes and bistros almost in every corner of the city. You can find a number of Western fast food chains such as Mcdonald's, Hardees, Pizza Hut, Subway, KFC and Nando's. Other trendiest restaurants in Lahore are present on the M.M Alam and MahmoodKasoori Road in Gulberg. You can find dozens of world-class restaurants such as Freddy's Café, Jammin Java, Café Zouk, Dhaba, Mirchi, Xiwang, Memories, Village and so on, offering from traditional to international cuisines to attract locals and tourists alike. Dozens of fine culinary establishments are concentrated in Y-block, Defence. You can pick any restaurant over there for lunch or to celebrate a night out. 
To give an outlook of its traditional food items to the tourists, the government has made 'Food Street' in the old historic districts (Gawaalmandi, Anarkali and Badshahi) of Lahore. Recently, the food street has undergone massive restoration to attract all manners of Lahore's citizens and tourists from youngsters and adults to entire families.
Where to stay?
When it comes to pick the staying option in Lahore, you get a wide number of options that fit into different budgets such as Pearl Continental and Avari Hotel in Lahore are the two most popular hotels in the city. If budget is not a constraint for you then you must pick any of these options to get a touch of ultimate luxury, comfort and world class services. Other top notch options are Hospitality Inn, Sunfort Hotel, Hotel Ambassador and Best Western Shalimar Hotel in Lahore.
The relatively cheap staying options include Leaders Inn, Marry Inn, PTDC Motel, Mirage Hotel and Park Plaza Hotel Lahore.
Plan your trip to Lahore and consider these options to eat, stay and do in the exotic and glamorous city of Pakistan.
Author's bio:
I am IftikharAnjum from Zameen.com which is Pakistan's number one property portal that provides consultancy services regarding property buying, selling and renting.