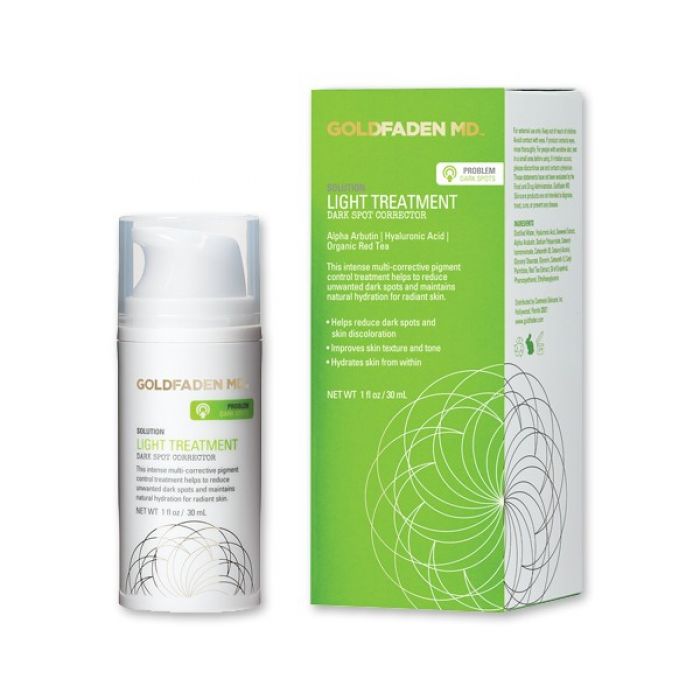 Goldfaden MD
It's that time of year when we all want to get off to a fresh start. Nothing says springtime better than a clearing out of old and bringing in of new items and that goes for beauty products. Here are our picks for some of the best beauty products in the industry right now:
Goldfaden MD has a full line of beauty products to prepare your skin for the summer that range from Light Treatment to Sun Visor. The light treatment works wonders on dark sun spots by transforming the hyper pigmented discoloration into brighter more even toned skin. The Sun Visor product includes zinc oxide and titanium dioxide to offer maximum sun protection.
We love glo therapeutics' Moisturizing Tint that adds just the right amount of color to our pale winter skin for the perfect complexion. Use it as a base foundation and your skin will look flawless all day.
Finish off your look with Palladio Beauty's Rice Powder, which can be applied over sunscreen, and Herbal Matte Blush for added color. The blush is made from palm oil derivatives, Kaolin Clay and Zinc Oxide for added sun protection.
If you are still pale from a case of winter skin, darken it up a little with Karora Cosmetics' Instant Tan or Tinted Self Tan Mist. The instant tan washes off easily and can be applied to both the face and body for extra color.
Fragrancenet.com offers the best way to finish off your beauty routine. They have a wide range of perfumes, skincare, makeup, hair care and candles. They offer some of the best deals on high end perfumes like BVLGARI White, a deliciously light daytime scent of white pepper, tea and musk.
For sunglasses, we love the Kardashian Kollection's aviators with their beautiful gold frames and rose-hued lenses. These modern shades designed for Sears are large enough to block out the sun's harmful glare but stylish enough to complement any face shape.
CureDiva.com offers a line of products for women coping with breast cancer to help them feel both sexy and beautiful. From nail polish and fake eyelashes to a beautiful beret and lingerie, each item here will help any woman feel like sexier.
When it comes to travel, we all need to be sure to get our beauty rest. It was nearly impossible to do that on a plane – until now. When we hit the road, we are sure to take along our Hästens Travel Pillow made of100 percent duck down. The super comfortable classic blue check pillow is small enough to take with you but large enough to give you a great sleep. You can also unzip it to fit your sleep surface and then zip it back up into its convenient, built in casing.
glo therapeutics
Palladio Beauty
Karora Beauty
Fragrancenet.com
Kardashian Kollection
Cure Diva
Hastens