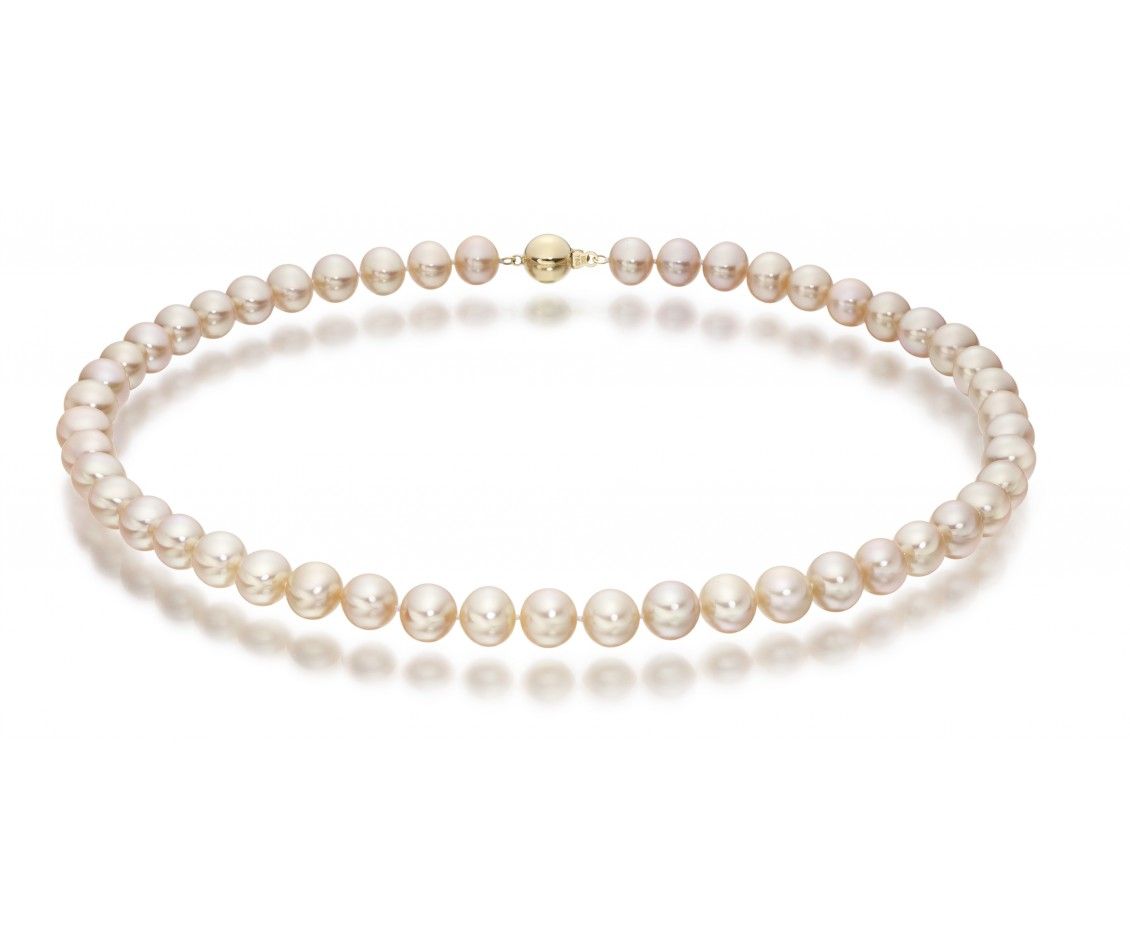 Winterson
Every once in a while, a type of jewellery comes along that is so effortlessly graceful and stylish that it is timeless and looks fantastic on any occasion – pearl necklaces are one such example of this and there are so many stunning pieces on the market today that people looking to purchase pearl jewellery are positively spoilt for choice.
But when and where should you wear pearl necklaces? There are a number of social situations where pearl jewellery looks the part and just a couple of the most popular scenarios for wearing pearl necklaces and jewellery include:
Weddings – It is fair to say that weddings are a massive occasion full of grandeur and elegance and one of the most integral cogs in the style machine is invariably the bride's choice of jewellery. More and more brides are opting for pearl jewellery and this will usually take the form of pearl necklaces as these will perfectly compliment the bride's choice of wedding dress. When buying a necklace for a wedding, you should take a look at the different types of pearls available – with the most commonly sought varieties being Tahitian and Akoya pearls.
Job Interview – When meeting a prospective employer for the first time, it is crucial to make a good impression and your choice of clothing and fashion accessories for a job interview is likely to have a large bearing on the interviewer's perception of you as an individual. For women going to an interview, particularly for high profile positions, it is a good idea to exude confidence and sophistication and the latter of the two can certainly be achieve through the wearing of a striking pearl necklace.
Social Nights Out – Pearl necklaces aren't just ideally suited to more formal occasions – they can also be worn on more relaxed situations such as a night out with friends. Pearl jewellery goes extremely well with almost any fashion style and you will certainly turn heads on a night out if you are wearing a necklace and well matched pair of pearl earrings.
The beauty of pearl necklaces is the fact that they really can be worn on all manner of occasions – from the ultimate formal occasion such as a wedding right through to an informal night out with friends and everything in-between.
Winterson
luxury peal necklace
Winterson
pearl earrings