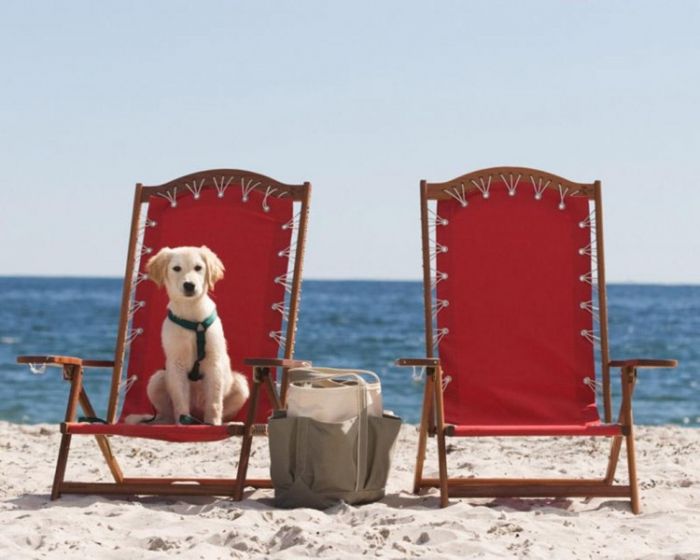 Inn by the Sea
Traveling with your pet doesn't mean giving up the luxury lifestyle. In fact, traveling with your pet can be a treat and pampering for both of you. There are a few things to consider before setting out on your vacation, namely, where can you bring your pet along? You'll also want to consider airline pet policies before departing on your vacation.
Airline Pet policies
Most airlines allow pets on board, but the question is how. While some allow cats and smaller dogs in the cabin with you, weight restrictions often apply. Otherwise, your pet may travel as checked baggage or manifest cargo. Each airline has its own rules and you'll want to communicate with your travel advisor beforehand so that she may select the best airline for your requirements.
Alternatively, you may want to consider chartering a private jet. Flying on a private aircraft with your pet allows you to bring your animal on board, regardless of size and breed. Additionally, temperature restrictions may prevent your pet from traveling at all. With a charted jet, leave your worries behind, not your pet.
Pet-Friendly Hotels
According to Luxury Paw.com, the following luxury hotel companies have pet programs available.
· W hotels
· Mandarin Oriental
· Peninsula
· Four Seasons
· Sofitel
· St. Regis
· Ritz Carlton
· Rosewood
· Westin
Of course, individual resorts may vary on pet policy, so be sure to let your travel advisor know you want to travel with your pet so that she may find suitable accommodations for you both. There are many more luxury resorts available with pet programs as well as villa rentals.
Additionally we found the Inn by the Sea in Cape Elizabeth Maine voted one of the Best Green Resorts with an eco-friendly sanctuary. With no additional charge for your pet accommodations, water bowls, beach towels and signature treats, the Dog Days at the Inn also offers in-room spa services and pampering for your pet. Dog walking and doggie day care are also available and the Inn provides you with a comprehensive list of walking trails, dog friendly beaches and free-range parks.
Unique Pet Programs
The Boulders, a Waldorf Astoria Resort in Carefree Arizona offers a pet program that includes Pet Photography. The Boulders photographer specializes in capturing priceless moments against the dramatic and breathtaking 12-million-year-old boulder formations as the backdrop. Included as part of the pet program is a Boulders dog bandana, a cozy pet bed placed in your room upon arrival, yummy pet treats as part of an exclusive pet cuisine for in room dining.
The Ritz Carlton in San Francisco and nearby Half Moon Bay both offer Pet programs. The Ritz-Carlton San Franciscopresents the Suite Pampered Pooch Package for guests in one bedrooms suites or larger. The package consists of a personalized pet tag, in room pet accommodations in a cozy framed bed, Pet in-room dining menu, and a Pooch Pack which lists dog-related activities in San Francisco such as dog parks, beaches and fun walks. The Ritz-Carlton Half Moon Bay has a similar Posh Pooch Program in the resort's pet-friendly guest houses.
The Benjamin in New York City's Dream Dog program indulges your pet is one of three specially designed dog beds, catered to your dog's size. Grooming services, ceramic food and water bowls, plush dream dog bathrobe, complimentary treats, extra sheets are also available as well as a spa gift basket for purchase which includes Every Dog Has His Day Spa® shampoo, Between Baths Spritz to freshen the dog, and Soap-on-a-Rope, all lavender scented, along with a bathing sponge and rubber duck.
While these are a few of our favorite pet programs, many others are available, no matter the destination. Often you'll find European hotels even more inclusive of animals.
Have you vacationed with your pet before? How did it go?
The Benjamin NYC
Dream Dog
Inn by the Sea
Pet Beds and other amenities