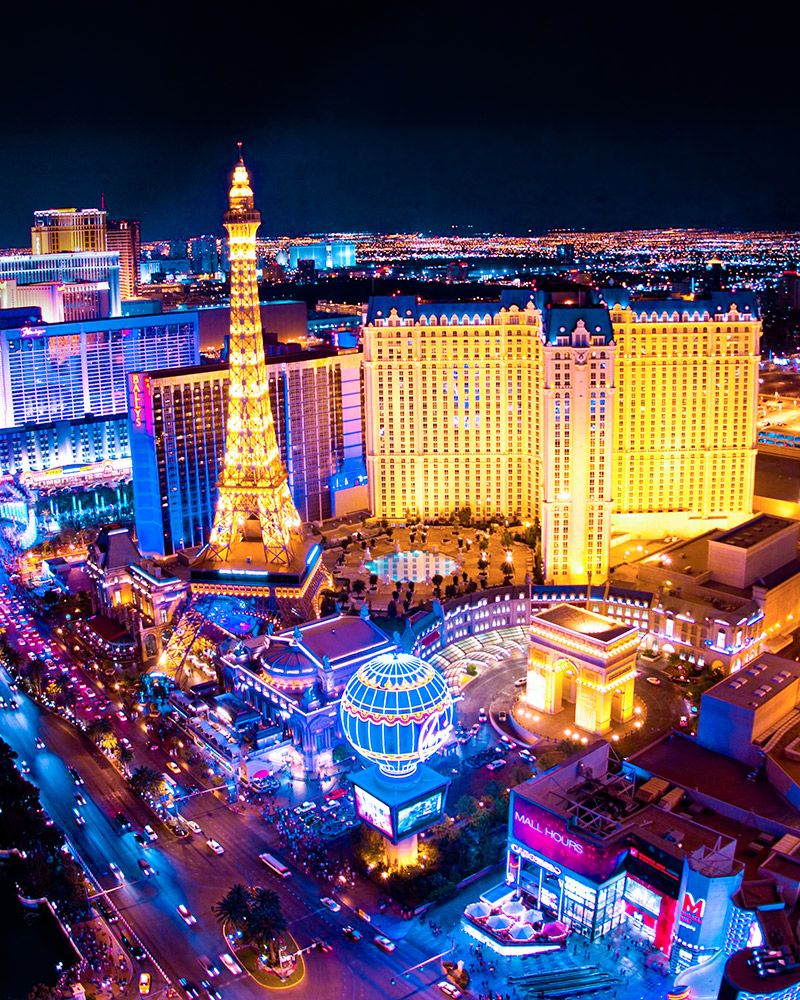 littleny / Shutterstock.com
While a lot of cities in the world parade themselves for the level of entertainment that they offer to visitors, nothing could eclipse Las Vegas ability to showcase so many aspects of the word. While it first came to fame because of its abundance of casinos, it was able to reinvent itself as a family destination during the 1990s. It then became a Mecca for all those who craved for gastronomic delights when celebrity chefs started marking their territories within the city. Beyond the neon signs and borrowed themes from all over the world is a city thatís just waiting to be explored whether for the first or the nth time.
Where to Stay:
Wynn Las Vegas. If you want nothing less of luxury during your stay in Las Vegas, then this hotel wonít disappoint. One of its highlights is a casino with a very botanical feel and is soaked with refreshing natural light as well as restaurants that are under the supervision of top chefs including Alex Stratta. While itís very easy to think of Las Vegas in terms of the Strip and Fashion Show Mall which looks like a spaceship, Wynnís 140-foot wall of water does a great job at shielding the hotel from its otherwise distracting environs, and creating a clean and green aura.
With multiple Forbes Five Star awards under its belt, Wynn Las Vegas has around 2,716 hotel rooms with the smallest ones measuring around 620 square feet. There are six huge villas found along the resortís golf course for those wanting a bit more privacy and space. With amenities that include six swimming pools, two Forbes Five Star-rated spas and two salons, guests will find few reasons to leave the hotel premises. Add to that the fact that there are three nightclubs found within the resort, a beach club that stretches 60,000 square feet and a shopping esplanade with boutiques from the likes of Oscar de la Renta and Chanel and you will probably not be wandering off any time soon.
Where to Eat:
Archi Thai Kitchen. While this humble restaurant may just be located in a stucco hut that is across the street from a pet-grooming store, Archiís serves the meanest chicken satay in that face of the strip. Marinated overnight, youíll find all the flavors of the garlic, curry powder and sugar marry in a delicate yet delectable balance that will leave you wanting for more. It doesnít hurt too that its sauce has a spicy yet sweet with a hint of peanut butter contrast, too.