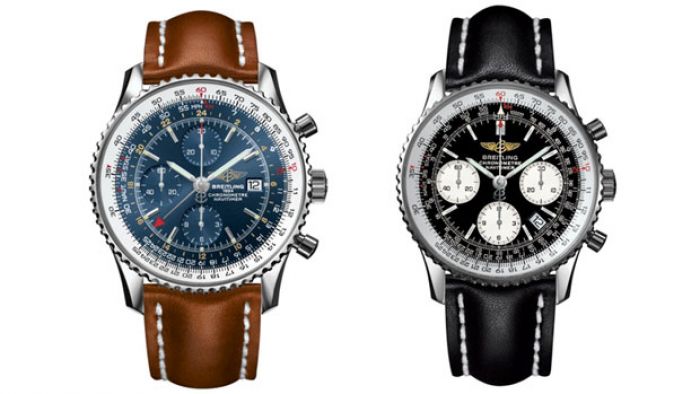 Time2
Luxury watches are synonymous with the Christmas period and it is easy to see why as there are few things that are going to be on more people's wish-lists this festive period than a brand new Breitling or Tag Heuer watch. It goes without saying that luxury watches aren't cheap but you are paying for quality and for something that is likely to last a lifetime.

There really are so many different brands to choose from when it comes to watches of this calibre and it is invariably down to people's own personal style preferences. This is why it may be a good idea to gauge your recipient's tastes when it comes to luxury watches as you don't want to be spending thousands of pounds on a stunning timepiece only for the lucky recipient not to like it.

However, it is fair to say that if you opt for any of the luxury watches below, you will definitely be on the right track because they are sure to be universally popular amongst aficionados of designer watches.
Bremont P51 Mustang – A limited release luxury watch and one that is likely to create quite a stampede for people trying to add to basket when buying watches online. Made from original parts of the famous 1944 Mustang World War II aeroplane, it is certainly one that will turn many heads.
Limited Edition Breitling Blackbird Red Strike - Another limited edition luxury timepiece and one that carries plenty of gravitas and grandeur. Breitling watches are, in themselves, completely synonymous style and power and this breathtaking watch will be a welcome addition below the Christmas tree - but it may not be joined by many other presents as it boasts a £5k+ price-tag. But, as with all Breitling watches, you are investing in a timepiece that not only boasts the 'wow' factor, you (or indeed, the person you are buying it for) are likely to wear it for the rest of their life.
* View the slideshow for images of these amazing watches.
Watches are the perfect Christmas gift and thousands of shoppers across the UK are likely to heading online over the next couple of months to browse the various designer brands available - from Breitling to U-Boat and everything in between. It is imperative, of course, to find a reputable supplier of luxury watches and you should always make sure that any timepiece that you purchase comes in its original brand packaging and has a stamped warranty that guarantees its authenticity.
Time2
Bremont P51 Mustang
Time2
Breitling Blackbird Red Strike