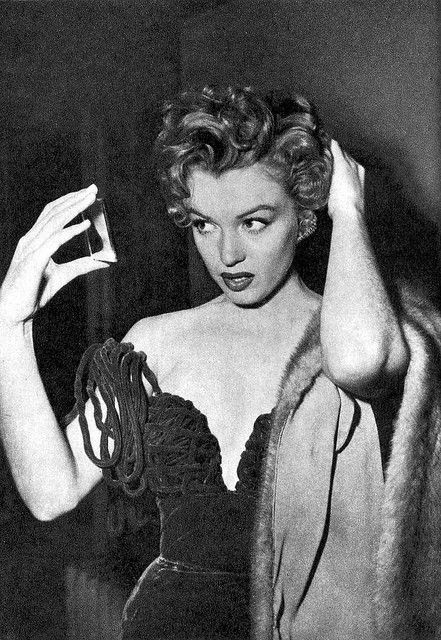 Cea
Whether it's the voluptuous curves of Scarlett Johansson, the ever changing chest of Katie Price, or the slim figure of Keira Knightly, there's no doubt about it, we want to know it all about celebrities' bodies. How they exercise, what they eat, what they wear, and, of course, their bra size. A closely guarded secret of some, other stars are perfectly happy to blurt the size of their lingerie out.
But, let me tell you, from a professional fitter's point of view – a fair few of them are completely and utterly wrong. Not only are these celebs probably in a lot of discomfort, it also gives us regular ladies funny ideas about bra sizes.
So, who are the stars with bras that aren't right?
Marilyn Monroe
This beautiful, buxom icon was purportedly a 36D, with a 37-23-36 figure. Now, from a fitter's perspective, this makes little to no sense – how is it that someone with a 36 underbust and a 37 overbust be a 36D? From these measurements, calculating by modern fitting standards, she would be a 36A.
However, looking at her tiny waist size and hourglass figure, we can rule out her being anywhere near an A cup! In fact, she's more likely to be, at maximum, a 28 inch underbust, making her around a 28G.
Katy Perry
This lucky lady has been blessed not only with a slim figure, but great natural boobs too – and yet she's supposedly a 32D with a 26 inch waist. Arguably, her underbust could be no bigger than 30 inches, making her at least a 30E.
Kat Dennings
Another case of a busty lady thinking she's far larger in the back and smaller in the cup than she is, Kat is apparently a 38DD. With a 27in waist. Methinks not! At maximum, Ms Dennings would have around a 32 inch underbust, meaning she would be around a 32H.
Pamela Anderson
Reportedly, Pammy's implants have given the Baywatch star 36DD bra size. However, any good fitter would be able to tell you that such a slim figure should never be wearing a 36 back – not to mention only a DD cup.
Her publicised waist measurement is 24in, so, she couldn't be more than a 28 inch underbust with such a slim figure, making her at least a 28J with a whopping 13 inch difference between her underbust and overbust.
Keira Knightly
Yup, even small busted girls get it wrong. Keira is supposedly a 32A – which to most ears doesn't sound far off. However, she also has a 22in waist, and from such a slim figure, she would probably have a 26 inch, maximum, underbust. Taking that measurement, Ms Knightly would gain a fair few cup sizes, putting her up to possibly around 26D (judged by sight).
With all these celebrities (and many, many more) wearing completely the wrong size, what effect does this have on the rest of us? The main way is through comparison. You look at Keira Knightly and say "But she's a 32 – there's no way I have a smaller back than her!" You look at Pamela Anderson and say "But she's a DD! I can't be bigger than Pammie!"
Many women are influenced to think the alphabet stops at a DD, and that a DD – no matter what the back size – means you have large boobs. Ladies, this is not true! The actual volume of any cup size is dependent on the back size, so, a 26DD, a 34DD and a 42DD have nothing in common volume-wise at all! All a DD means is you have 5 inches between your underbust and overbust measurement – which isn't all that much.
Bra sizes come in everything from a 24AAA to a 54L and above – not every woman's true size is going to lie between a 32A and 38DD. So, hopefully, celebrities will one day get it right – and not just the ones that dress in babydolls for a living – and influence the rest of us to get into the right size!
Have you spotted any celebs in the wrong bra size?