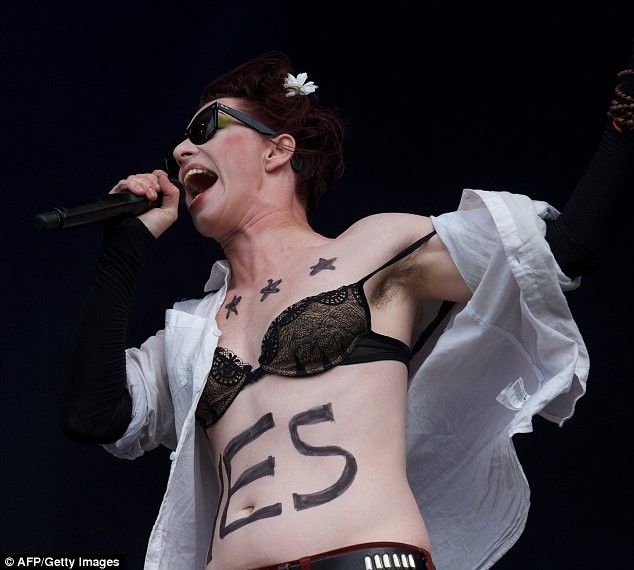 AFP/Getty Images
Amanda Palmer's reputation for making a statement with her music might have just gotten a little murkier – at least within the fairly conservative British media – following an unfortunate wardrobe malfunction. The idea was simple: tear open the shirt in a grand display. The execution, however, revealed a little more than she meant to.
She's never afraid to make a statement but Amanda Palmer made a bit of a boob of herself on stage at Glastonbury.
The singer saw her breast left on show after it escaped her bra, while performing at the music event on Friday.
Amanda's bra rode up while her shirt opened, leaving her wardrobe malfunction on show for all to see.

The 37-year-old American singer is no stranger to performing in her underwear, or wearing provocative outfits on stage.
Despite suffering the embarrassing wardrobe mistake Amanda managed to rearrange her bra, before ripping her shirt completely open. (Read More)