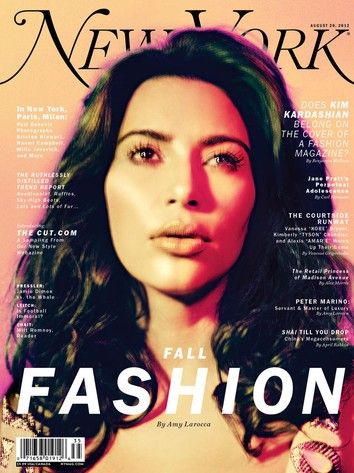 New York Magazine
The Fall Fashion issue of New York Magazine has Kim Kardashian on the cover this year. You, like me, may be asking yourself what she has to do with the fashion world. Well, apparently a lot. This article discusses that further.
Fall fashion magazine time is special.
Sooo special that we draw the curtains and pour ourselves a tall glass of scotch so we can mentally prepare for all of the money we'll be spending on the latest and upcoming trends.
Color us surprised, then, when we broke the plastic on New York magazine's fashion issue only to find that the hottest trend for fall is…Kim Kardashian's face. Read More