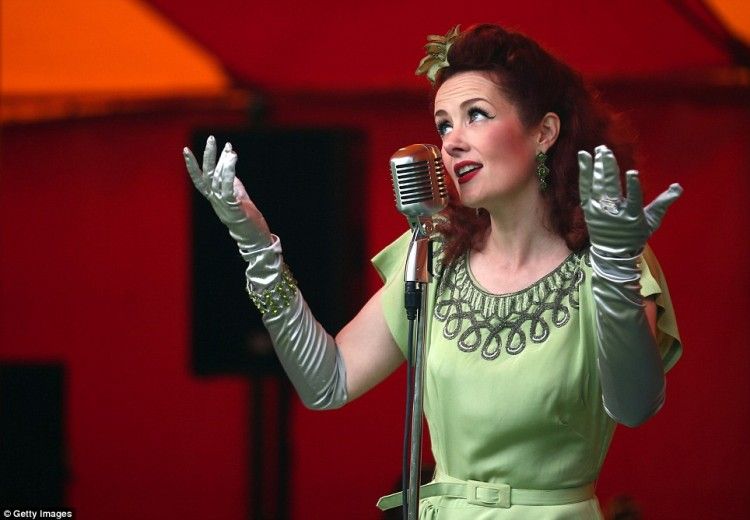 If you've never seen the gussied up styles of the 1940's, you might not understand why vintage styles need to return, but one look at Lola Lamour in her signature 1940's ensemble and all questions will fade from your mind as it slowly pools into jelly. This was class in the land before time, beauty in a way you're not likely to experiencetoday, and subtle allure that outdoes all the skin-flashing, rump-hugging trash we endure today.
With rain-soaked summers like these, us Brits are lucky to have such glamorous heritage to brighten even the dullest days.
Dolled-up 1940s style singers and energetic burlesque dancers kept the crowd's spirits up as they huddled beneath their umbrellas in the garden at Killerton House, near Exeter.
Events company Crikey its Vintage and National Trust's Killerton House teamed up for the first time ever to put on the two day vintage experience. The House's parkland, garden and house were the backdrop to the blast from the past this 22 and 23 June. (Read More)