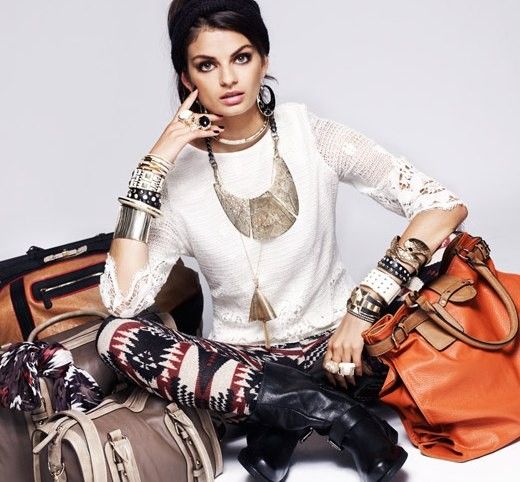 Most women have a fetish for clothes and handbags. They love dressing in the best possible way and to complete their look they prefer carrying a complementing purse. Every woman desires to own at least one branded luxury handbag. Fashion magazines have celebrities posing with luxury handbags which make women long for them even more. Women believe that owning such handbags will enhance their personality and make them the center of attraction.

However, these handbags generally come with huge price tag, and this can be a concern for many. There are of course cheaper handbags and replicas of the branded bags available, but this fact cannot be denied that the look offered by the luxury handbags can be offered by no others. There are many designers that create luxury handbags which have many features that attract women. The quality of the bags is the most important feature. High quality materials are used which will last you for a very long time. Unlike the ones that you buy at low prices, the luxury handbags are highly durable and can endure any amount of abuse.

Yet another reason why women love luxury handbags is the beautiful and unique designs available. You will hardly come across other women using the same handbag as you, and that definitely will make you feel more confident. So, while making your purchase from the branded handbag store you can pick a piece that you will not get when purchasing from the regular stores. Even if you are about to attend a party where you will come across hundred other women, no one will likely be carrying a bag similar to you, so you will definitely look different from others. The luxury handbags are available in various styles, sizes and shapes.

You can opt for the sophisticated ones or even the simple and elegant ones. You have lots of choices, so if you are ready to spend some money, then you can get quite a few pieces to go with most of your dresses. Some handbags have embellishments which make it look even more attractive, and these embellishments are made of original materials like silver, gold, gemstones and crystals. The handbags that you buy at cheap prices have cheap decorative elements and are made of cheap material, and it can never even come close to what is offered by the luxury handbags.

The luxury handbags have a secure locking system so you can use it to hold your valuable items safely. These bags are quite roomy and allow you to carry more stuffs than you can carry in the normal bags. Every woman loves attention and the luxury handbags will fetch you exactly that no matter where you go. It surely will make you feel great when you become the center of attraction in your friend's party, and this is sure to happen when you carry a luxury handbag. Moreover, it reflects your style and personality, and it shows how sophisticated a taste you have. Luxury handbags can easily make you the talk of the town. Get yourself a luxury handbag, and get ready to get noticed.