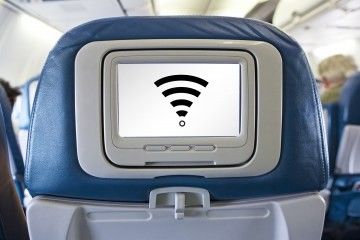 William Andrew/Getty Images
It's about time passengers were given an Wi-Fi option while flying and JetBlue looks like they're doing this rollout right. Not only are they bringing high-speed internet to the skies, they're making it easy to access and free, ensuring Facebook and Twitter accounts around the world don't go neglected for more than an hour, and that's what's really important.
The vast majority of airline passengers would like to be able to use Wi-Fi when they fly. The vast majority also would like to pay little or nothing whatsoever for using Wi-Fi when they fly. It looks like travelers will get just what they want aboard JetBlue, starting in early 2013 when the airline rolls out high-speed Internet service on aircraft—service that'll be free at least at the start.
Coverage of the airline industry is loaded with news of new fees and the occasional insulting outburst from a carrier's CEO. Continue Reading
(Photo Courtesy of William Andrew/Getty Images)