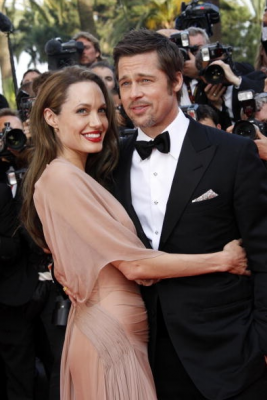 Getty Images
Sigh... Another "When are Brad Pitt and Angelina Jolie going to get married?" piece. Well, apparently they're getting significantly closer to saying their nuptials and actually (and finally) tying the knot. Hopefully we can talk about their wedding apparel and honeymoon soon: Even their children are starting to put pressure on them.
After years of speculation among fans and rumors in the tabloids, it appears the power couple might finally tie the knot in the not-distant future.
"I am getting more pressure from my kids, and it is something I want to do within their lifetimes, but I also feel like the time has come," Pitt told reporters at the Monday premiere of Killing Them Softly.
He continued, "The time is nigh. It's soon. I got a good feeling about it."
That said, there is not an actual wedding date yet — at least not one Pitt is prepared to divulge. Read More