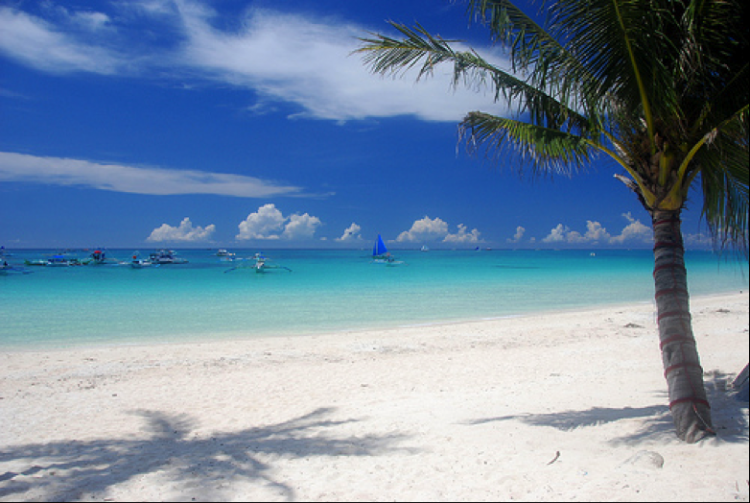 traveltamed.com
Looking for some hot, sexy beaches to get your tan? Look through the list of the world's sexiest beaches. But take heed my friend, it's going to make the decision for your next holiday trip a tough choice.
La Minitas Beach - Beauty is Tranquility
Located in La Romana, this Dominican Republic shoreline really exemplifies the famous characteristics of Dominican beaches. La Minitas is beautiful, scenic and secluded since the only way to reach it is through shuttle or golf cart rides. Although it also has some restaurants nearby in case you start feeling the munchies.
·       White Beach – Only the Sands Are Finer 
The Philippines is a tropical country surrounded by water so it would not be very surprising for it to have some excellent beaches. One of the more well-known gems on its long list though is the White Beach in Boracay. It has nice, powdery white sands that spans two miles, so enjoy.
·       South Beach – Where Hot is Sizzling Hot 
Sexy and beaches are two words that go hand-in-hand in beautiful Miami and there is no place that has more of both than South Beach. Every day, bikini clad babes and trunks-sporting hunks strut on the sand to have it burning hot. It's also near some awesome nightclubs, just so you know.
·       Santorini Red Beach – Passion in the Sands 
Anyone looking for sexy and gorgeous beaches would know about Santorini's Red Beach in the Greek Isles. Lava cliffs that look as if they were just spewed out of the volcano surround the place and red sands make for some great exfoliating agents. So give them a whirl if you can.
Tulum Beach – Sipping Martini While Enjoying History - 
In Mexico, sexy is hardly something new but the Tulum Beach in Tulum sets it apart because it is simply so darn near some beautiful Mayan ruins. So if you have a thing for ancient culture and a propensity for sunbathing, then there is your choice picked out for you.
·       Nudist Camp Beach – Get Naked, It's Okay 
Pardon the unpronounceable word, but Vrboska in Croatia has one of the best nude beaches in the world. For any serious fan of tanning, tan lines can be a source of great annoyance. So if prancing around in your birthday suit tickles your fancy, go right in and enjoy to your heart's content.
·       Hanalei Bay Beach - Get Sexy In Kauai
Hawaii is a constant destination for anyone who is looking for a chance to sunbathe and frolic on the sands. But if you want to get more out of the visit, the Hanalei Bay Beach in Kauai offers some of the most stunning views you are ever likely to see.
·       Ocracoke Island – Simply Sensual 
In North Carolina, there is a place called Ocracoke Island that is the very image of seclusion and privacy. Just don't bring your cell phone or any fancy gadgets though if you don't want to spend your sunbathing time getting funny looks. Technology is simply frowned upon there, though not disallowed.
·       Ipanema Beach – You Just Know It's Sexy In Rio 
Is there a more exciting destination for partying and sizzling sexiness than Rio de Janeiro in Brazil? If you don't think so, then go on and visit their Ipanema Beach where bathing suits are called day clothes and day clothes are called biohazard suits. So get off your jeans and get skimpy.
 Santa Cruz Beaches – Are You Ready To Be All-Out Sexy?
California is famous for a lot of things but right on top are the movies stars and the beaches. If you are not going there for either of those, then you are probably in the wrong place. If you are going there for those, then you will find ample sexiness on either route.