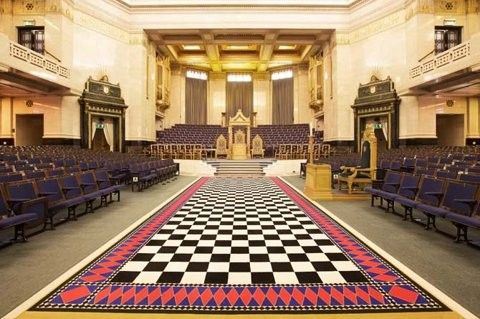 Carpets and rugs are meant to increase the sophistication and beauty of a place. They come in a variety of styles, fabrics and colors. Antique luxury carpets and rugs are designed to fit each decorating style and purpose. They provide homeowners an opportunity to add the finest touch and color in their homes making the whole impact a paradise like.
Besides their gorgeousness and elegance, antique luxury carpets and rugs are extremely comfortable and can give a luxury home an antique look. The idea of a luxury home is dealt with luxury decorations and carpets and rugs can undoubtedly enhance that stunning look.

There are many notable carpets and rugs known around the globe for their elegance, grace and rich colors. Their quality make them not only fabulous floor covering, but brilliant decorative items too. These carpets also have some historical backgrounds. For instance, some belong to ancient era of ancient Empires.

Silk Persian rug is considered the most luxurious carpet breaking all previous records. This carpet was sold at $ 4.4500000 million. Also antique items are always expensive. For instance, an antique called Tabriz antique carpet is considered luxury and valuable carpet. This ancient antique was sold at $ 182, 500. Its contrast and blends of colors is incredible to make your home stylish and interesting.

Another distinguished in the list of luxury carpets is Ziegler Mahal Carpets. This carpet is absolutely distinctive in design. Its colors and mode is completely antique. This special ancient carpet goes for $ 182, 500. Ziegler Mahal carpet is a stunning carpet and has historical background of the Persia. Made from highly advanced dying techniques, these rugs are created with bold all-over patterns as well as softer pallets. Isfahan Carpet is another luxury carpet. This elegant carpet is well designed and has an eye catching appearance. Isfahan is an amazing antique and has a price of $ 116, 500.

A carpet called Agra has been considered the most wonderful antique due to its stunning colors and designs. Its entire outlook is quite brilliant. These carpets are hard to classify since they greatly vary in size, design and work of art. Although they exhibit open fields with small medallions, they also can be woven with allover designs. The fields are composed with olive greens, fawns, blue and tans but they can be of other colors. They are woven with wool but can also be found in cotton. This luxury carpet retails at $ 80, 500.

One of the main characteristics that make these carpets exclusive is their rich colors and designs. Most of them come in stunning bold colors that will add a modern and magnificent touch to any home. They will reflect your artistic taste and make your home more stylish and interesting. While carpets are great in our homes, maintaining them will ensure their longevity. Carpet cleaning is a must for any home owner since their life depends on how they are maintained. If you are looking to install any of the luxury carpets and rugs, there is a huge variety from which to choose from.