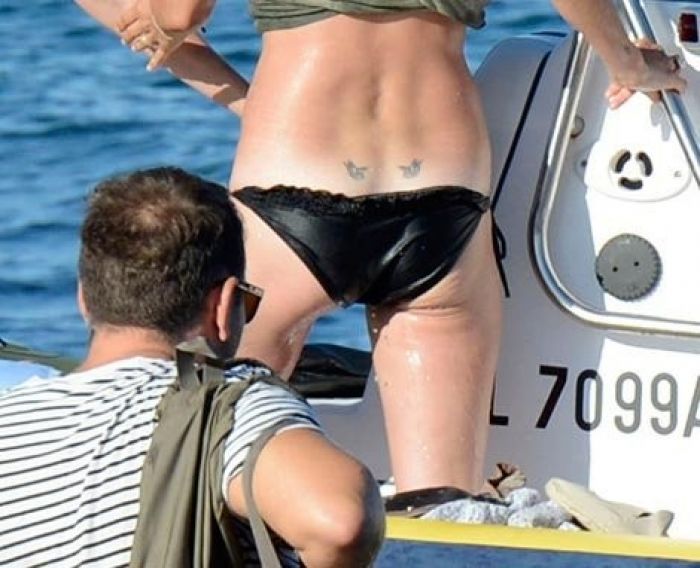 shine.yahoo.com
Kate Moss has a tattoo that could very well be worth $1.6 million. The tattoo was an original sketch by Moss' famous painter and friend Lucian Freud in 2002. Other Lucian Freud works have gone for upwards of $6.25 million dollars, so it looks like Moss is sporting a one-of-a-kind and rare tattoo that, if sellable, would very likely be a huge payday.
There's no doubt thatKate Moss is worth millions of dollars. But what's news is that at least $1.6 million of it may be inked onto her lower back.
In an interview with Vanity Fair, the super-skinny supermodel talked about her insecurities ("I hated my boobs!" she says), her paycheck (she still makes up to $400,000 for a day's work), and her breakup with actor Johnny Depp ("Nightmare. Years and years of crying"). And she also revealed that some of her body art was drawn on by the legendary German-born British painter Lucian Freud. Click here to read about how the tattoo came to be.