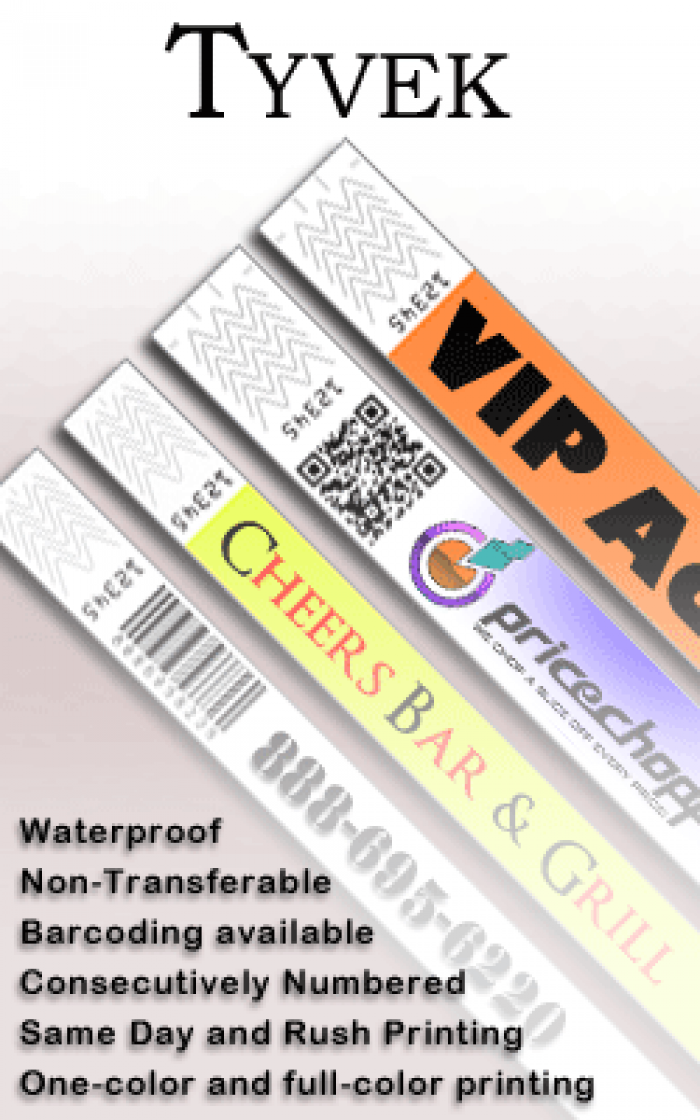 Wristbands are used for innumerable purposes. There are many people who wear these to just make a style statement. Again there are other people who use wristbands for varieties of commercial purposes.
Wristbands are accessories that are adorned for various purposes. While some use these for making style and fashion statements, some use it for commercial purposes. Wide varieties of wristbands are available in the market and one can choose from them easily. Infact different kinds of materials are used in these accessories and the material also depends on the purpose for which the band is to be used. You must have seen many players using wristbands. They are made of materials that resemble towels and can absorb sweat easily. Players are seen to wipe their forehead with the band. However, some players also use the same just for making a fashion statement.
Here are some places where you can see wide use of wristbands:
·        Hospitals – Wristbands have become very common in various hospitals and nursing centers. They are particularly used in maternity centers, where one wristband is put on the wrist of the mother and identical once is put on the wrist of the kid. This is done so that there are no chances of confusions or errors. These wristbands are available in different sizes so that they can be used on different patients. Information on the wrist bands can be in the written format, printed format or embossed ones as well.
·        At events – Various kinds of events keep taking place here and there. Many of the events arrange to issue wristbands to people as a mark of identification. Suppose there is a musical event and there are various categories of tickets that are issued for the same. Along with the tickets differently colored wristbands are also issued so that it is easier for the volunteers to manage the crowd in an efficient manner. They can guide people to their respective places by seeing the colors of the bands only.
·        At seminars and other formal events – Various kinds of seminars, conferences and conventions are held every year all over the world in different professions. As a mark of identifications and registration, many organizers provide special wristbands to the attendees. It is compulsory for the attendees to wear those wristbands in the seminar or conference. Most of such wristbands will have the name of the event and the name of the organizers embossed or printed on them.
As mentioned above, there are different materials in which wristbands are available in the market. The prices of the same also vary with the kind of material that is being used in it. Some of the most common materials that are used in the making of wristbands include vinyl, silicone, tyvek, plastic and so on. Whatever be the material that you choose for the wristbands, make sure that they are strong and durable so that they can last for a long time. Also, ensure that the materials are safe on the skin. This is important as the wristbands will be in direct contact with the skin. If you want, you can also order custom wristbands for your special needs. There are many companies that manufacture such bands for different kinds of clients and customers.