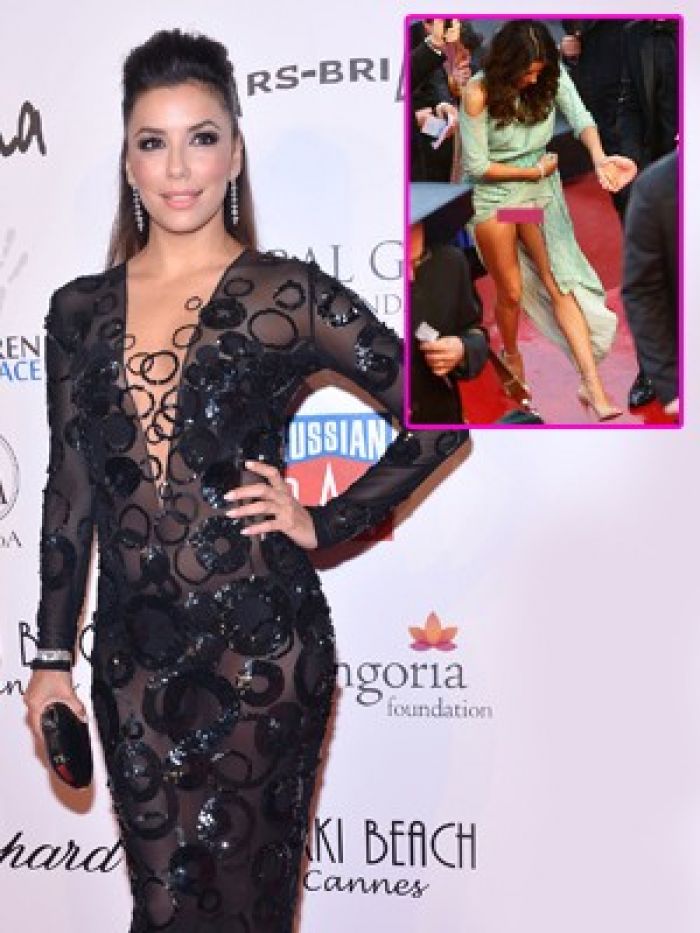 Image via radaronline.com
Oh Eva Langoria. Where to start? So you finally figured out that when you're in the limelight, you should probably have undies on. A little late, sure, but that's okay. But tell me, how could you then forgot the rest of your dress? Yes, we see what you did there, and no, you wont be setting off any new fashion trends. We've already seen the goods, thank you very much.
One day after her mortifying wardrobe malfunction where she flashed her privates on the red carpet of a Cannes Film Festival movie premiere, the Desperate Housewives star made sure everyone knew that she was wearing panties – and RadarOnline.com has the photos.
Leaving little to the imagination, the 38-year-old looked nearly naked in a sheer and impeccably embellished Yanina Haute Couture gown at the Global Gift Gala, making sure to show off her pair of black panties. (Check Out The Galleries)