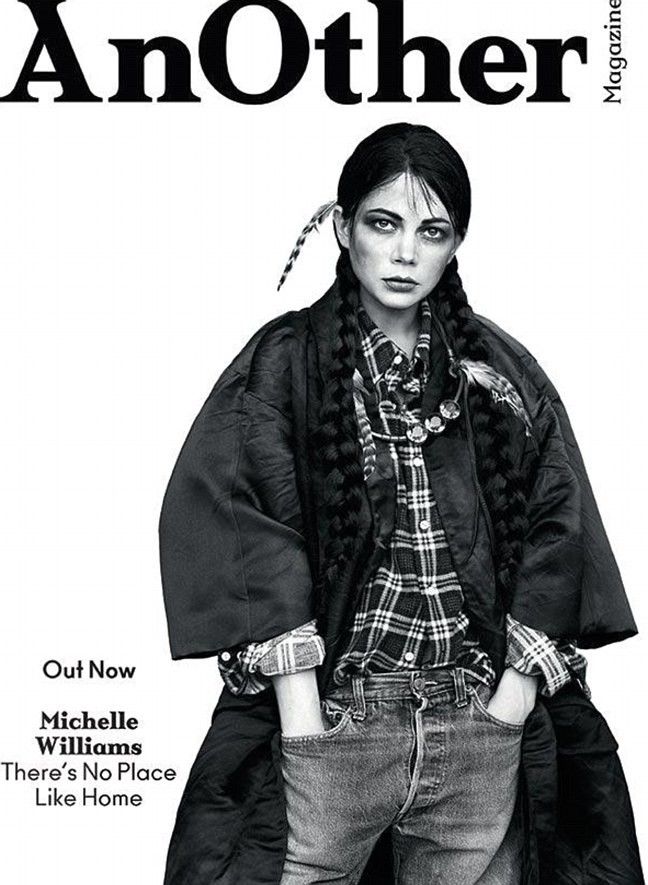 AnOther Magazine
Much like the relatively recent Victoria's Secret debacle involving Karlie Kloss wearing a Native American headdress and themed style, Michelle Williams has stirred up a storm of pushback from not only the Native American community, but numerous fashion and style blogs and columns as well.
New York based online magazine Refinery29 slated the cover, stating: 'We can't believe how offensive Michelle Williams' latest cover is.'
'They added super-long, thick, black extensions and braided them — and darkened her eyebrows,' they wrote. 'Then there's the makeup.
'The photo is in black-and-white, so you can't tell for sure if they've altered her normally fair skin, but there is some definite contouring around the nose and the cheekbones that not only makes her look nearly unrecognizable, but also appears to mimic the stark relief of facial features often seen in early portraits of Native American women. Read More