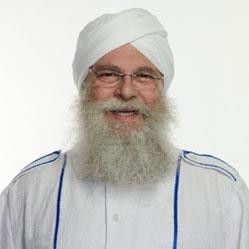 Yogi Akal
Numbers are a huge part of our lives. They shape who we are by our date of birth, anniversary date and are constantly on our mind when it comes to time.
No one knows the art of numerology better thanYogi Akal, who has taken his expertise on alignment and relationships based on numbers to helppeople achieve optimal wellness and success.
We recently chatted with him to find out a little more about how numerology shapes our lives. "It isn't a superstition or a ritual but is considered the original yoga, a rich science," he said. "I got involved in it about 45 years ago when I was trying to prove someone wrong but instead realized there was a real essence to it. I write down the birth date as a formula and look at the map of life from there."
He uses the oldest secret system on the planet, which was finally discussed publicly in the 1970's.In ancient times, it was exclusively used to set up marriages between elite and royalty.
When it comes to couples, Akal looks at both birth dates to determine compatibility. From there, he can determine tips on communication and relationship compatibility as well as the pros and cons. For more information, visit: www.yogiakal.com.