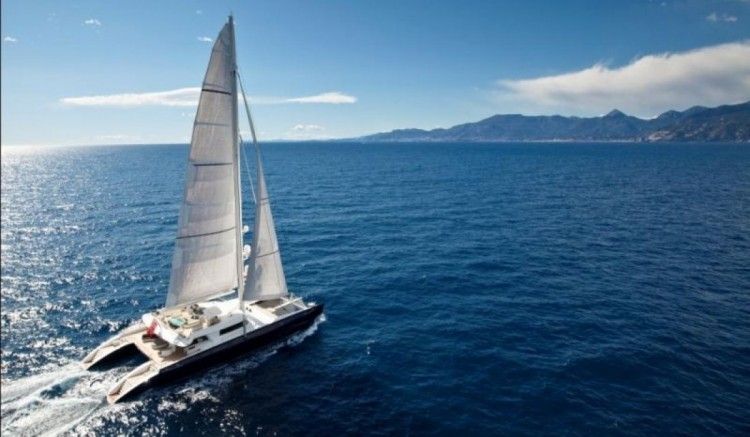 Image courtesy of Ocean Indepe
If you're planning on going on a yachting cruise then you're guaranteed a real adventure. Nothing can beat the unique sense of freedom you get from sailing into the skyline with nothing but the heavens above you and the ocean underneath. A yachting cruise is not without its perils, however; wherever your cruise destination is, crossing the open ocean can be a risky business and therefore you must adequately plan all aspects of your trip. Have a look at a few of our top tips for preparing for the unexpected and making sure that your yachting cruise is plain sailing…
Choose the Right Boat
It may sound simple, but one of the most important things you can do to ensure your cruise goes as smoothly as possible is to make sure your boat is right for the trip. With so many different sizes, models and makes of boats available, how do you know you've picked the right one?
There are several questions you should ask yourself when deciding on the overall size of your boat: How long will you be sailing going for? Is the size of the boat big enough for you to stay there for a specific duration of time? How many people are coming with you on your yachting adventure, and is there adequate room for you all, if you are sailing with a crew?
If your trip will entail a lot of time spent on board your boat, then it's worth investing in a vessel over 25 feet in length, as you will have space for living quarters. Having a comfortable place to sleep also gives you the option of anchoring out, should you wish to do so.
Bear in mind that the length of the boat not only affects the cost price, but will also increase the cost of mooring, as you pay by the foot. The larger your yacht is, the harder it is to sail by yourself, so if you are planning a solo adventure then you should try to avoid a boat that is especially long. Another way to avoid the often-large expense of mooring is to buy your own berth.
However, it's essential that your boat is big enough and sturdy enough to handle the open water and a potentially rough sea. You should also take into account the kit, equipment and supplies you will need for your cruise, as your boat must have room to store them and be able to bear the extra weight with no problems.
Pack the Right Provisions
Packing correctly is perhaps another obvious one, but it's just as important as having the right boat and is all too frequently overlooked! When packing food for your trip, you should take into account the facilities on board. Assuming the boat has no refrigeration or air conditioning, it's a good idea to take plenty of filling, basic foods such as pasta, beans and rice and, depending on how long you will be sailing for, plenty of long-life food in tins.
You can cook easily enough on a propane camping stove, and you should bring an ice box on board too – you can pick up more ice whenever you stop off. It's also advisable to pack considerably more water than you think you'll need!
In terms of other supplies on board, you must make sure that there are sufficient reserves for the fuel tank, freshwater tank and battery levels. Absolute musts for your trip are a compass, GPS, depth sounder and, budget permitting, a radar. Another good idea, if you enjoy eating fish, is to bring a fishing rod along – then you can save room by fishing for a fresh supper some evenings!
Plan for the Weather
It is imperative to consider the weather around your destination when planning a yachting trip. For example, if you are planning a cruise around the Caribbean, it's all too easy to imagine coasting across calm blue seas with encountering a single problem – but the reality is that the neighbouring Gulf Stream can be very temperamental. Looking at the seasons when planning your trip is vital; depending on where your destination is, it might be advisable to go during winter. In Caribbean locations, although summer trips may bring calmer water, they also bring a high risk of hurricane.
Before you set off you should have monitored the relevant weather forecasts well in advance, and have prepared to change your plans should you come across especially bad weather. You should make sure you have the communication resources to listen to daily weather reports, although do remember that the reception will worsen the further away from shore you get. Before leaving you should check your VHF radio and ensure that it is in perfect working order, and find out which channels to switch to if you will be moving around large expanses of sea.
Know Your Stuff
For any extended yachting tip, you must have sufficient skills in boat handling, navigation and anchoring. The simplest way to ensure that you and your crew (if you are taking any) are ready for your adventure is to complete a sailing course. You should build up as much sailing experience as you can before heading off: boating clubs and yacht clubs are great ways to get used to different sailing conditions, and yacht racing is also a great way to hone your skills.
As part of your planning, you should also consider the day-to-day aspects of sailing, such as which ports you will enter and how much money you will need on average each day. You can save money by anchoring your boat off-shore and avoiding marinas, and you can save further pennies by avoiding paying for amenities on shore whenever you can (you can bathe perfectly well in the ocean if you wash off with fresh water). As previously mentioned, being able to fish for your food is always useful and can save you a considerable amount of money, as well as being fresh and delicious!
Going on a yachting trip is one of the most exhilarating and rewarding things you can do, and you can be assured that you'll return with wonderful memories you will treasure for the rest of your life. As long as enough planning is put in, there's no reason why anyone can't enjoy a cruise themselves … so follow our advice and begin your yachting adventure today!
Image courtesy of Wisconsin De
Image courtesy of Ocean Indepe