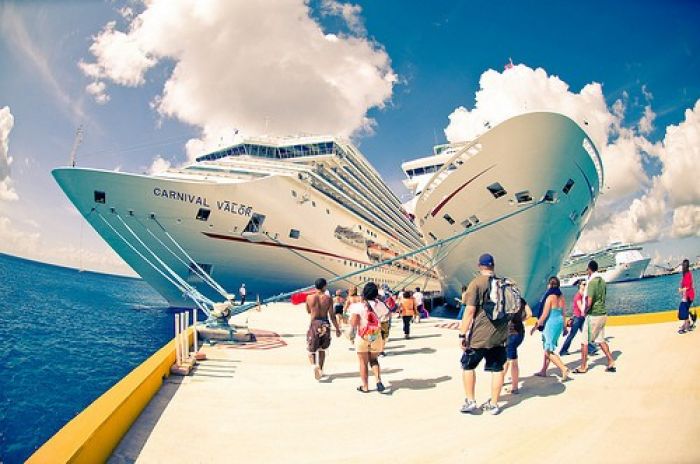 http://api.viglink.com/api/cli
A world cruise is really unlike any other holiday out there. In its entirety, this vacation will last three months or longer and come into harbour at some of the most popular cities in the world. A fantastic alternative for people who really hate plane-hopping, a world cruise invites you to lounge around and relax between ports. You can visit up to 91 ports in 51 countries, then recharge your batteries with a nice glass of champagne and a therapeutic trip to the spa.
Convenience
Imagine a travelling holiday where you only have to unpack once. If you are residing in a cabin with a butler service, you can leave this troublesome task in their capable hands. Instead of desperately trying to navigate your car along foreign roads, all the transport is completely taken care of. You can circumnavigate the world in one trip.
Don't worry about bringing all the outfits you want. There are launderettes on board to keep you in a fresh set of clothes throughout the journey. There is no formal dress code, but the guys can hire formal attire if the mood suits them.
Affordability
All things considered, a cruise trip isn't as expensive as you might think. Breaking down the daily rate of holidaying on a luxury liner versus the costs of flying from one city to the next, you may as well jump on board. You can benefit from many complimentary services – depending on the liner – including alcohol and food. It's also possible to get cheap cruise deals, if you book in advance.
Luxury
The lazy days at sea can be just as lovely as the excursions out into exciting areas of the world. If you find yourself getting bored of sunning yourself on a deck chair, then cruise liners are jam-packed full of activities to enrich your experience.
You can take this as an opportunity to get in shape, with the modern fitness centres on board. Many guests enjoy taking walks or jogs around the ship's deck and enjoy the fresh sea air. There are also casinos, game rooms, theatres, award-winning restaurants, and spas to keep you occupied.
For enthusiastic learners, many cruises offer lectures and language classes – you may even be able to improve your cooking skills or learn about fine wines. Many ships have vast libraries to while away the hours. Check out what the best cruise ships have to offer online.
Stay in Touch
You don't have to lose touch with your loved ones either. Some ships provide on-board post boxes, as well as internet cafés and the option to use your mobile. If you think you'll get homesick on the full stretch, there are shorter sectors available, from 8 – 75 nights.
Celebration
Many people take cruises to mark a special occasion. Let the cruise liner know in advance, and they will go that extra mile to make it fantastic. You can order special gifts and favours throughout your cruise and celebrate with the new friends you have made.
Zoe is our guest blogger today, and she has written this post in collaboration with Cruise.