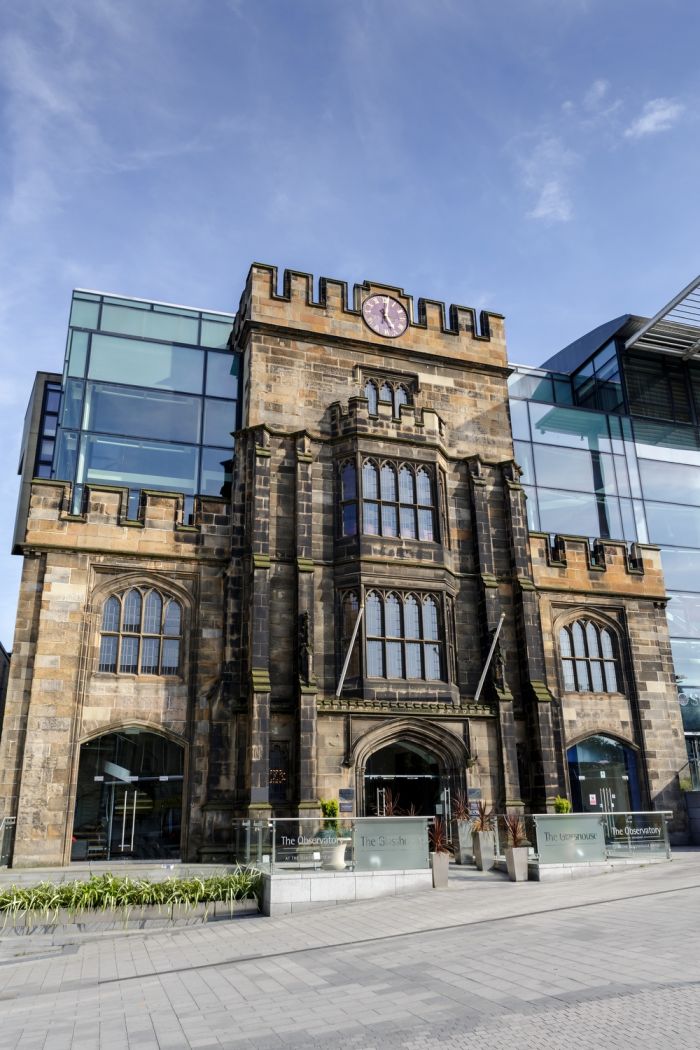 YTL Hotels
Set in the heart of Edinburgh, with the shopping haven of Princes Street, the historic Edinburgh Castle and the Scottish National Portrait Gallery all just steps away, The Glasshouse is the ideal five-star cultural hub for business and leisure travelers alike. YTL Hotels has recently completed tasteful refurbishments to further enhance the elegance and sophistication of the former Lady Glenorchy Church, ensuring it fully lives up to the reputation of understated luxury that YTL Hotels holds within its growing UK portfolio.
First acquired by YTL Hotels in 2016, the 77-room luxury boutique hotel was originally converted in 2003. The hotel now boasts a welcoming and bright reception area with new carpets, furniture and lighting to revive the existing cozy-contemporary décor. Historical features of the hotel have been carefully preserved, with nods to the building's 230-year history tastefully maintained throughout the hotel. New wallpaper and carpets throughout the common areas and flooring in all guest bedrooms have also fully transformed the overall look and feel of the hotel.
The refreshed 'Snug' area offers guests a cozy space to relax and unwind whilst sipping on the extensive range of cocktails and Scotch whiskeys now available in the fully serviced bar. Positioned in the heart of the hotel, the 'Snug' is a favorite among regular guests as the place to unwind, warming beside the open fire, and choosing from a selection of almost 100 exclusive whiskeys. Heading outside to admire the breathtaking views from the two-acre secret rooftop terrace, guests can peruse the newly introduced cigar menu while overlooking the whole city. Known as one of Edinburgh's true hidden gems beneath Calton Hill, the rooftop allows guests to remove themselves from the urban energy that bustles a few meters away and relax under a pergola upon the tranquil lawn or enjoy dining al fresco on the terrace.
Having enjoyed popularity for weddings and private events on the rooftop oasis, the hotel can now cater to smaller events, thanks to the refurbishment. More intimate meetings and parties can take place in the new event space within the church façade, bathed in both history and natural light and containing state of the art technology including a 60" plasma screen. The rooms & suites at The Glasshouse boast panoramic views of Edinburgh through the bedroom floor-to-ceiling windows. With their contemporary interiors, guests can experience a range of room types, from the deluxe rooms with their accented poppy red décor, to the deluxe garden view rooms which overlook The Glasshouse's lawned rooftop.