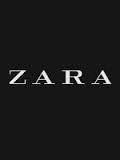 Zara
The Los Angeles area is going to be getting a Zara retail location in 2014. It should be a welcome addition to the city considering LA is such a fashion-forward city that consumes a tremendous amount of fast fashion.
Spanish retailer Zara is coming to downtown Los Angeles, bringing a dash of fast fashion to a district increasingly pegged as a potential shopping powerhouse.
The 27,000-square-foot store that the trendy chain plans to open in the Figat7th shopping center next spring will be nearly three times the size of some Zara stores.
The retailer is debuting downtown just as the neighborhood — already developing cachet as a culinary destination and residential center — starts to shed its reputation as a fashion desert.
Once home to L.A.'s big-name department stores, downtown steadily lost its place as a shopping destination outside the draw of Garment District discounters and ethnic retailers. But recent signs point to fresh shopping options. Read More