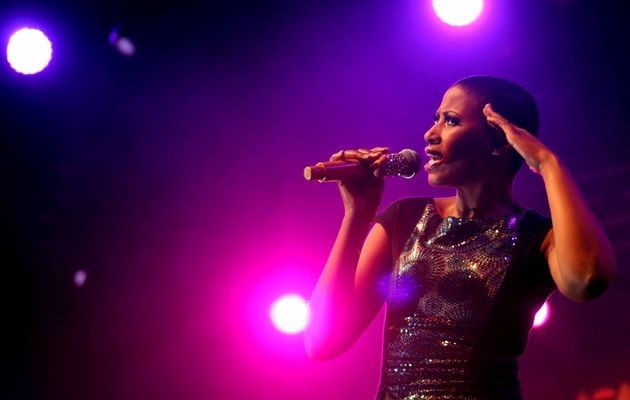 Esa Alexander
When it comes to fashion, it's not just what you wear that matters, it's how you wear it. For stars like Zonke, that means turning her ensemble – a gold embroidered, sleeveless and black dress with black heels – into a statement all on its own, and that's not easy with the emotional trauma of losing a sister. Still, Zonke pulled off her performance – and ensemble – with style and looked as impressive as ever.
The recording of the DVD was postponed last month, after the loss of her older sister Busisiwe.
The Feelings singer soldiered on last week, playing a show at Carnival City on Saturday night, and headlining the Old Mutual Music in the Gardens on Sunday. But by this week, she was playing it safe in an attempt to preserve her vocals.
Any boy were they impeccable by last night, at the sold-out Lyric Theatre at Goldreef City. (Read More)