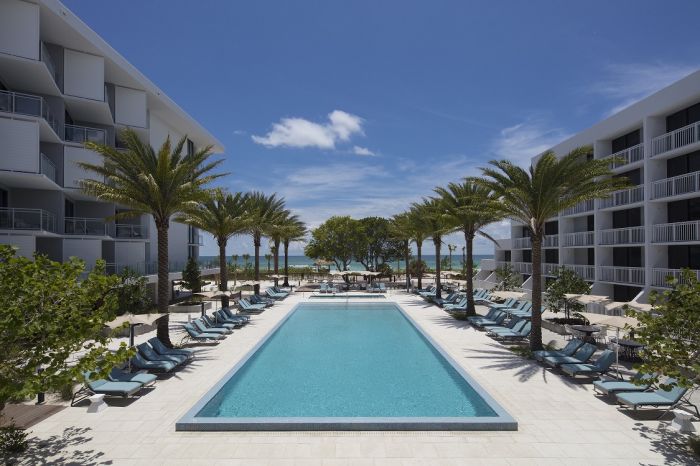 Zota Beach Resort
We arrived at the Zota Beach Resort two days before Christmas for a holiday stay. The gulf-front getaway is uber-modern and sleek, set in a secluded location surrounded by tropical blooms, lush foliage and swaying palm trees. A local gem in the charming little town of Longboat Key, Zota has been making waves since its opening in late June.
What's up with the name? Historians believe that early Spanish explorers manning longboats spotted the white sands on the barrier island from a distance and were reminded of the Sahara Desert, thus "Zara." The native origin of the word Zota is blue waters, so the area became known as Zara Zota-- "the Sahara by the blue waters." Over time the indigenous name evolved to become Sarasota.
Longboat Key (LBK) plays the name game, too. It comes from the vessels manned by Spanish explorers such as Juan Anasco-- a scout for Hernando de Soto in 1539-- who traveled through the north pass of the barrier island. Much later Confederate soldier and carpenter Thomas Mann was awarded a homestead grant of 144 acres on both the north and south ends of the island, settling here in 1891. Mann sold his property around the turn of the century for $500.
LBK offers an elegant environment punctuated by stunning wildlife scenes. It boasts the rare combination of beautiful beaches and renowned visual and performing arts culture in Sarasota just to the south. Less than 11 miles in length and no more than a mile across in its widest point, manatees and dolphins play just offshore. Great egrets and great blue herons fish along the beach, while cormorants, ospreys and pelicans wheel overhead, before swooping down into the turquoise Gulf in search of a meal.
At Zoto Beach Resort, it's 7:30 on Christmas morning. Osmany Herrera is hard at work setting up the shady cover of beach cabanas, putting a sea of beach chairs in good shape and planting Zota's zebra-striped umbrellas into the white as sugar, soft quartz crystal sand. A native of Mantanzas, Cuba, he takes time to cleverly sculpt sea turtles and swans from the resort's beach towels.
Zota's sparkling infinity edge pool is flanked by eight furnished private cabanas withHDTVs, a mini-fridge, wireless internet and your personal concierge. Guests here have it made in the shade.Diversions include playing chess on the resort's life-size board, kayak or paddleboarding on the Gulf waters with pelicans and egrets accompanying your voyage.
Part of the Opal luxury hotel collection, Zota is a six-story towering, 187-room property with supersize art and modernist-tinged furnishings. Amenities include an opulently tiled spa, a posh 24/7 fitness center, a firepit and sunrise yoga on the beach. The Cascades Pool Bar and an open-air second floor lounge are spots to meet fellow travelers. Each evening of our stay we reveled in sunset paintings of reds, oranges, and yellows, then twilight turns the underbellies of higher clouds vivid scarlet and pink and finally a deep blue and purple light.
Zota Executive Chef Jason Pellett has a fine hand with the "Floribbean" culinary concept at Viento Kitchen & Bar, turning out dishes that combine flair and innovation. The crabcakes were packed with sweet lump crabmeat, served with pickled fennel, mango, arugula and horseradish. Both the espresso rubbed bone-in rib eye and the herb grilled lamb chops were cooked perfectly and delivered a lovely punch of the flavors of Italy. Viento has an extensive wine list sure to please any palate. Meanwhile, the Cascade Pool Bar menu is more casual but prepared and served with the same attention to detail.
Life on Longboat Key isn't just a beach, though. One of the more refreshing finds on Longboat Key is its natural side. Six miles south of Zota, the Mote Marine Laboratory is recognized as a world-class research center that conducts ocean research on six of the world's seven continents. It's also a working aquarium which gives visitors an up-close experience with a wide variety of marine animals and fish, including two touch tanks and a 135,000 gallon shark habitat.
At the Shark Zone visitors can also witness the sharks' regular feeding and in narrated sessions learn about the training methods used to keep them healthy. The tank also features the gigantic goliath grouper and other popular Florida game fish. Stroll over to the Ray Tray pool where you can actually two-finger touch shark cousins, the stingrays.
Seahorses, however, are another story. The tiny, delicate creatures (six inches tall) change color, grab things (and each other) with their prehensile tails. And, male seahorses actually give birth to the young, the only species on Earth to do so. The female deposits the eggs into a pouch on the front of the male's body. About 28 days later, he gives birth to baby seahorses called "fry."
Moteraises lined seahorses, which are often sent to aquariums all over the country, as well as pygmy seahorses utilized for conservation purposes.The project reducesthe number that need to be collected from the wild. Seahorses are part of Mote's wildly successful "Adopt an Animal" program that also includes jellyfish, stingrays, manatees, turtles, otters and sharks.
"Both adults and kids love the otters' playfulness, their ability to come right up to the visitor window and interact with them," said Mote trainer Amanda Foltz who feeds the creatures five times a day while eliciting a batch of tricks for spectators. "It's a fun job for me and I've learned so much. The otters steal the show."
Longboat Key, it's the stuff of winter daydreams. Especially, this winter!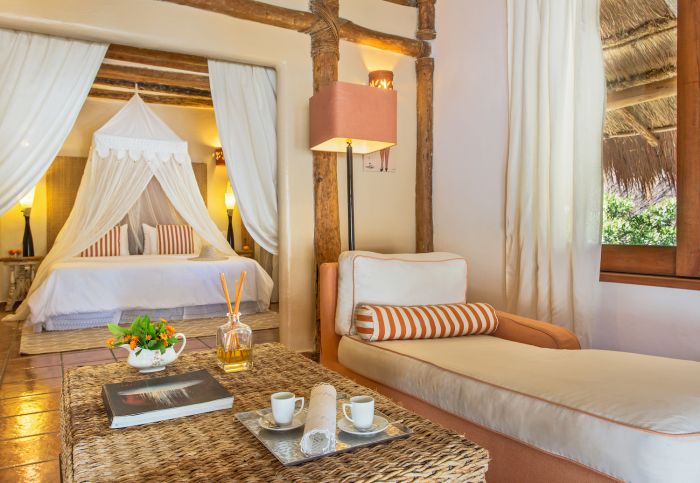 Jane Conway
Sunset at Zota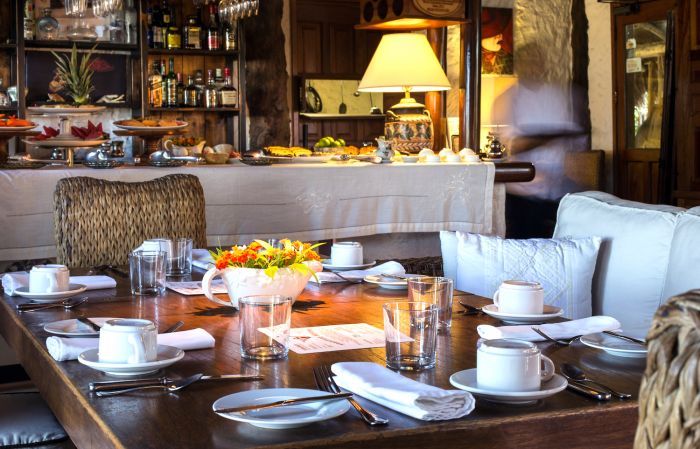 Zota Beach Resort
Lobby at the new Zota Beach Resort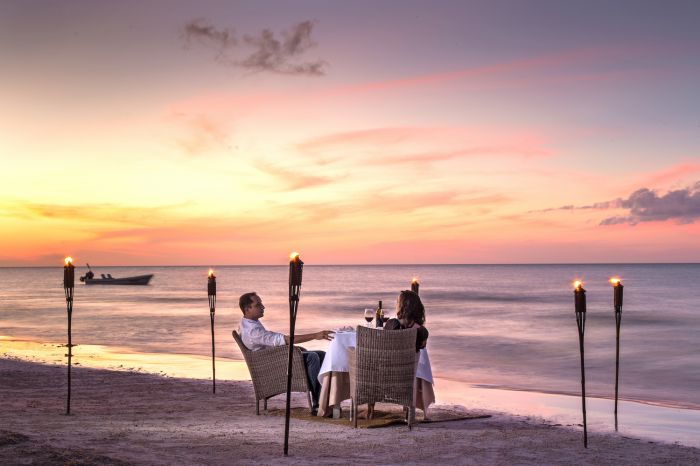 Zota Beach Resort
Ready for another day at the beach!
Jane Conway
Seahorses at Mote Marine