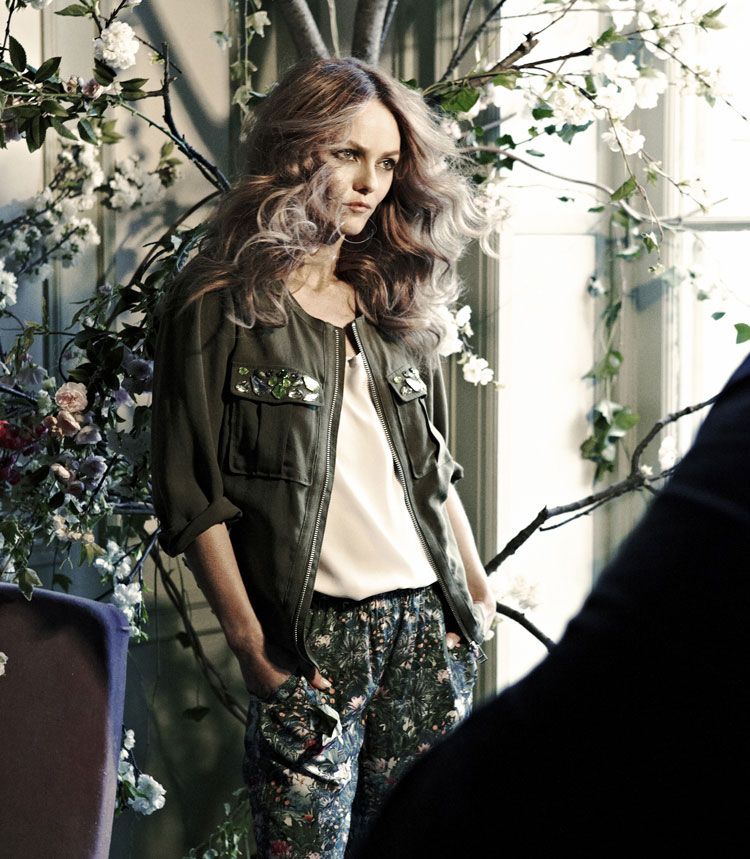 Photo Courtesy of H&M
H&M has brought in French actress and singer Vanessa Paradis as the face of its newest campaign for its Conscious collection. The fashion brand's new line is apparently more eco-friendly than anything they've done in the past, made completely from sustainable materials (like organic cotton and recycled polyester) and is filled with ruffles and optimistic floral prints.
The new direction is right up Paradis' alley, who was quoted in the press release as saying, "I like being part of something like the Conscious collection at H&M. I try my best to shop consciously, and vintage is very much part of my wardrobe." Johnny Depp's ex added, "I love the style and it works in an eco-friendly way because I like to use and reuse old clothes."