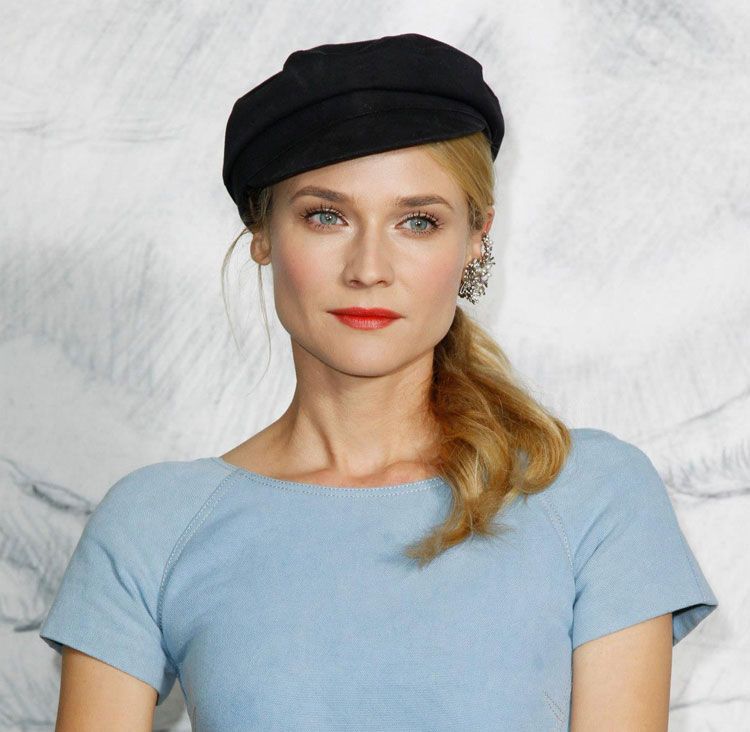 Photo Courtesy of Chanel
Sure, describing
Chanel
creative director Karl Lagerfeld as a "godfather" figure is something most of us can only do while playing out our fashion fantasies.
Diane Kruger
, however, has been fortunate to have met Lagerfeld at the age of 16 and has continued a close friendship with him; appearing in ads for Chanel handbags and fragrance lines. With her wispy locks, flawless natural beauty and free-spirit, it is no wonder the model turned actress has been named as the newest face for Chanel Beauty.
A statement released by Chanel calls Kruger "One of the most famous faces of international cinema," and continues, "Now an ambassadress for CHANEL, Diane Kruger will be the face of a new beauty advertising campaign, due to be unveiled in 2013." While Kruger's friendship with Lagerfeld is enviable, one look at her dreamy eyes and we can't help but wonder who really benefits from this partnership; we'll just call it a win-win.