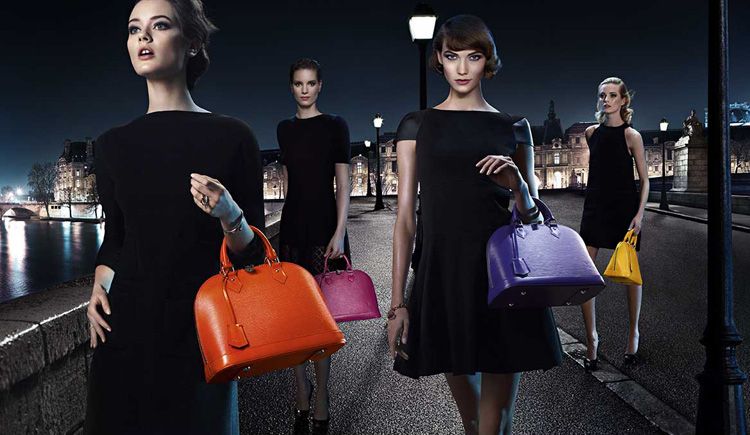 Photos Courtesy of Louis Vuitton
One of the most powerful women in the industry, French business mogul Delphine Arnault, is going to be taking a step up in the fashion world. Although currently holding a position as Diorís deputy general manager, this September she will be taking over as second-in-command at
Louis Vuitton
. This news comes as no great surprise, as Arnault has been moving across the LVMH family (which includes influential names such as Marc Jacobs, Givenchy, Fendi, and Bvlgari) for years; giving her an opportunity to study the family business. Her father Bernard Arnault is CEO of LVMH, one of the largest luxury brands in the world, and Delphine Arnault is more than suited to someday rise to that position.
Arnault has been on the board of directors at LVMH since 2003, and has made her rounds in the company. Working in some of the biggest names in the fashion world, she has served as director for Emilio Pucci, Loewe, Celine, Dior, and now Louis Vuitton. LVMH is looking to Arnault to grow the brand; sales have been low since 2009, with the first quarter of 2013 only seeing a 3% growth, according to
LVMH Investor Relations
. Having established a name for herself in fashion, she is currently one of the richest women in France, worth an estimated 2 billion dollars. With her history of successful endeavors and her family lineage of luxury, her influence at Louis Vuitton will be seen soon enough.