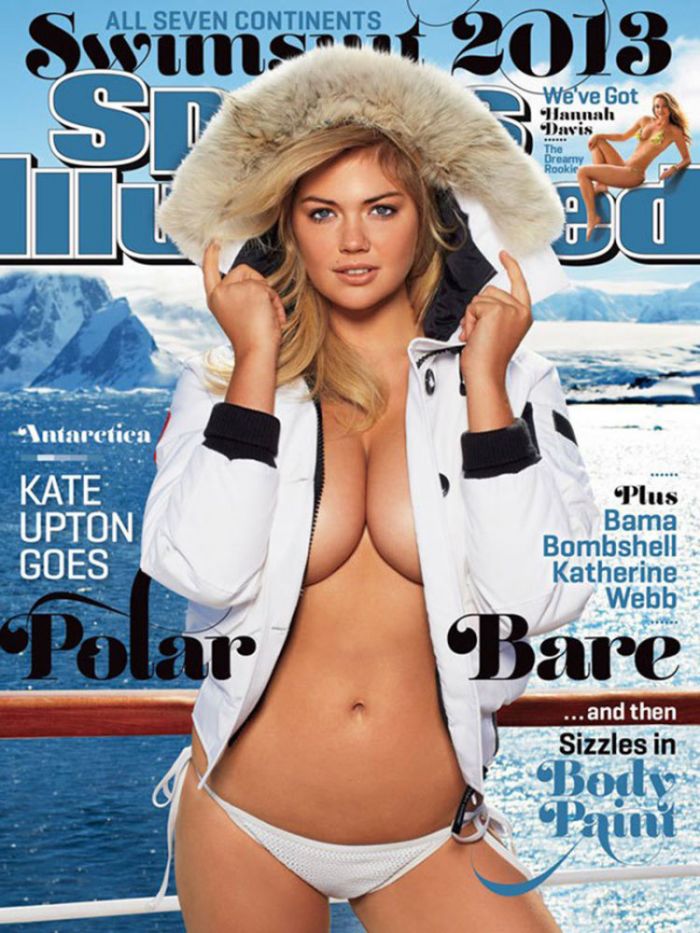 Photo Courtesy of Sports Illustrated
While we've been
totally obsessed
with Kate Upton this year, it seems like we're not alone. Sports Illustrated has just named Kate Upton as 2013's Model of the Year, a coveted title about to be accepted by a woman that was thought to be too curvy for the business. Gracing the cover of their swimsuit edition not one,
but two
years in a row, she's showing the world she's got some staying power and now she is winning the awards prove it. Posing for the cover of Sports Illustrated, Vogue and Vanity Fair this year (not to mention numerous international titles) has skyrocketed her to supermodel status, no doubt helping her win her shiny new award.
Photo Courtesy of Vanity Fair
America has been in love with the beauty, who has tactfully
defended
her unconventional size throughout the year. She's been seen
everywhere
for the past few seasons (not that we're complaining) and we doubt she's going anywhere anytime soon.
Upton will snag her glamorous award tomorrow at the
Style Awards
in New York City, kicking off Fashion Week and the release of her October Vanity Fair cover issue.